We've ranked their five most iconic cover songs below.
Fronted by the confident vocal powerhouse that is Audra Miller, First to Eleven is a project based out of Erie, Pennsylvania, which began in 2009. Currently backed by Matthew Yost, Sam Gilman, and Ryan Krysiak, Audra's vocals shine brightly against their obvious chemistry. Credits to their name include a stint on the emo and alternative beloved Warped Tour, as well as Tri-C High School Rock Off wins, and celebrity notices. Oh yeah – they also have over a million YouTube followers. Can't forget about that one.
YouTube is how I found this stellar band, because while writing (either for my original novels, or for any of my various freelancing gigs), I almost always listen to music. And being a pop-punk fan myself, their page appeared alongside some of my favorite artists. Upon a further glance, it turns out that they've covered a lot of my favorite music – including some multi-generational eclectic wildcards. The band boasts also of their own original music, but it's clear that their covers are what have pushed them to the top of the Internet searches.
Disclaimer: Honestly all their covers are amazing, and it was super difficult for me to pick only five, but here they are anyway.
Without further ado, let's dive into what I've deemed are their top five most iconic covers:
#5: Over the Rainbow (Judy Garland)
This one is completely re-vamped into a punk-rock borderline prog-rock masterpiece. It still has the glittering melody that generations have sung for decades, but it's got an extra injection of energy and angst. Nothing like hearing about "happy little blue birds" flying over a rainbow amidst distorted guitar riffs and laser lights. It's a vibe that shouldn't work, but somehow it does. I thoroughly enjoyed the band's cheeky nod to the original with tasteful costumes reminiscent of Oz. Their musicality is undeniable – it's a tricky feat to change an entire of a song so successfully, while maintaining the integrity of the piece. Watch the video for yourself: https://www.youtube.com/watch?v=JvAUdwr7Wxg&list=PL9By_0jFDR8Nc-WpI241vCzV2-1-eRmKJ&index=101
#4: Girlfriend (Avril Lavigne)
A generational classic of the skater scene in the 2000s, this song is loved by so many, but the punk version by First to Eleven really pumps it up two or three notches. The way they've managed to layer heavier guitar riffs into the song giving it that post-hardcore harmonizing feel is impressive. It really contrasts beautifully with the more bubble-gum pop elements. A distorted tremolo guitar at the end is a cool addition. Audra embodies the Avril-Lavigne "mother-freaking" princess vibe effortlessly, and carries it through the song in stride. Watch the video here to hear it for yourself: https://www.youtube.com/watch?v=aQRRZY2ZQfE&list=PL9By_0jFDR8Nc-WpI241vCzV2-1-eRmKJ&index=42
#3: Take On Me (Ah-ha)
Such a good throwback to the 80s, so to have a fresh new sound to this song is impressive. The lead guitar really shines here, bringing the iconic riff to the forefront, layered with subtle harmonies added to the back of the mix. Audra's powerhouse vocals carry the music through the beats and the intricate rhythms. Once again, this band has maintained the structural integrity of the music, but made it undeniably their own in the process. The guitar solo in the bridge section is an incredible, shred-worthy addition. Seriously, take a listen here, you won't regret it: https://www.youtube.com/watch?v=z0Rk3sGBk6U&list=PL9By_0jFDR8Nc-WpI241vCzV2-1-eRmKJ&index=41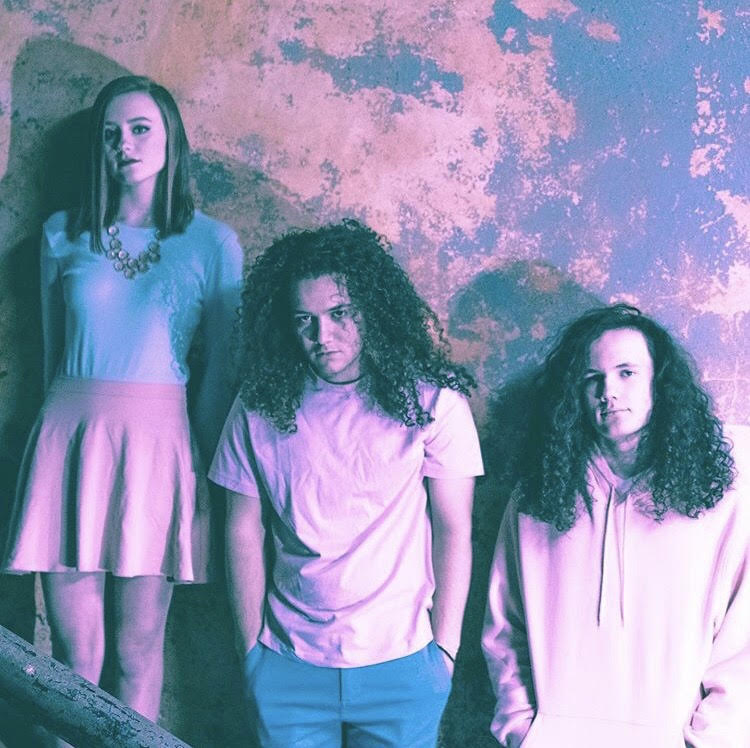 #2: Everything I Wanted (Billie Eilish)
This rendition is probably the most starkly different than its original counterpart. Full-boar into the alternative rock and punk genres, First to Eleven took a relatively relaxed vibe-y song and made it totally new. The effect is something darker and more off-putting, which is definitely the branding Billie Eilish ascribes to. It also features excellent dynamics, punctuated by a chugging beat and subtle licks in between the lyrical phrasing. Such a good job, seriously. I also loved the switch to a half-time feel toward the end of the song – it's a great nod to the pop punk style, but it also totally fits the new narrative: https://www.youtube.com/watch?v=G9fNTYMufWc
#1: Zombie (The Cranberries)
The top spot in my ranking goes to this classic for obvious reasons – not only was Dolores O'Riordan an absolute legend, but First to Eleven gives this cover the justice it deserves. Complete with creepy undead makeup, mixed with the same music quality in the other songs above, this cover is immaculate. Sound effects like church bells and echoing water droplets make this song feel cold, wet, and creepy in the best way. Once again, it's a song everyone knows – so covering it well is a large undertaking, but they did just that. The guitar solo is simple enough, but quite effective and starkly emotional. Electrified elements up the ante on the distortion and the overall intensity: https://www.youtube.com/watch?v=RsL0cipURA0
I'm so proud of this band and of how far they've come. I've subscribed to their Youtube channel, and I highly recommend that you do too.
Bonus – Take a listen to my favorite of their original songs: https://www.youtube.com/watch?v=DsQK3ivJtss