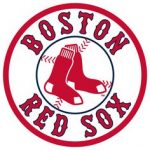 PAIR OF ACES: Among active pitchers who have thrown at least 1,000.0 innings, tonight's starters are the only 2 with a career ERA below 3.00 (Kershaw-2.39, Sale-2.89).
>>> Sale and Kershaw have opposed each other only once in the regular season…On 6/15/12 at Dodger Stadium, LAD earned a 7-6 win over CWS, but neither starter earned a decision (Sale-5.2 IP/5 ER; Kershaw-6.0 IP/4 ER).
GAME 1: The Red Sox are 9-3 in Game 1 of the World Series, including 8-1 in their last 9, and 5-0 in their last 5.
>>> The winner of the Fall Classic opener has gone on to win the World Series 70 times (61.9%), including in 17 of the last 21 years…However, each of the last 2 WS champions lost Game 1 (2016 Cubs, 2017 Astros).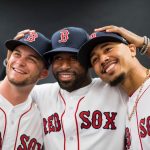 ALL IN: The Red Sox are 12-2 in their last 14 World Series games, having swept the Cardinals in 2004 and the Rockies in 2007…They also went 4-2 against STL in 2013.
>>> The only other teams ever to go 12-2 or better in any 14-game stretch of World Series play are the Reds (12-2 from 1975-90) and Yankees (multiple times)…The Sox could join NYY as the only teams ever to go 13-2 or better in a stretch of 15 World Series games.
RELIEF CORE: Matt Barnes, Ryan Brasier, Heath Hembree, and Joe Kelly have combined to post a 0.81 ERA and a .122 opponent AVG in the postseason (22.1 IP, 2 ER, 9-for-74, 2 XBH).
>>> Beginning with Game 2 of the ALDS, Red Sox relievers have stranded all 14 of their inherited runners.
>>> Brasier is 1 of 2 pitchers in the 2018 postseason to allow 0 runs in at least 7.0 IP (also MIL's Josh Hader, 10.0 IP).
>>> Among pitchers with 20+ batters faced this postseason, Barnes owns the lowest opponent AVG (.050, 1-for-20).