PATRIOTS DL VINCE WILFORK PRESS CONFERENCE
Q: What do you make of this deflated football controversy?
VW: Nothing. Here we are with the biggest game of our career, and that's what it's about. It's about going out and being able to play a game you work so hard for and be in the Super Bowl. That's what it's about. [We've] got to be able to eliminate all distractions right now, and I'm pretty sure we'll have more distractions, but at the same time, I think we've done a great job around here all year of just being so focused on our opponents and what we have to do to win a ballgame. That's where I'm at right now, so nothing different for me. [We're] facing a good football team so we have to do everything we can to be able to play well against them this game.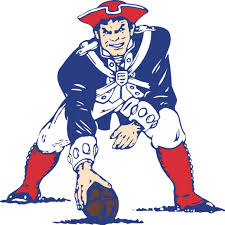 Q: Does this take away from the anticipation for the Super Bowl or are you still excited?
VW: Very excited. This is – besides coming to training camp when you're away from football the whole offseason – I think this is one of the most exciting times of the year, especially if you have a team that's in it. We can't let anything take our excitement away. We worked hard to get here and everybody in that locker room is excited to play this game, and we need to be, we should be. You're not going to take that away from us. You can't take our joy away from us. Our job is to be able to prepare well, and hopefully that's good enough to win this ballgame. Everything we put into it to this point, everything we have, we're going to have to leave on the field, and everything energy-wise we have has got to be geared towards getting that accomplished. That's where I'm at right now. Hopefully the team feels the same way. You have a locker room full of guys that are happy and excited, and we should be.
Q: What are your first thoughts on Marshawn Lynch?
VW: Beast. I mean, he is an old-school running back that can do everything. There's not one thing he cannot do. He is very, very, very tough. I remember playing him when he was in Buffalo as a rookie, and I went up to him at the end of the game and I said, 'You have something special. You're a hell of a ball player.' I said, 'I have to give my hats off to you,' and he kind of smiled and was like, 'Thank you.' It seems like he's been getting better and better. The more and more you play in the game, it seems like he kicks it to another gear, and that's a sign of a great football player. He's hands down the best back in the game because he can hurt you any time he has the ball in his hands. I think it's going to be so important for us to have more than one defender tackling him because he's shown over the years what he [can] do. He'll make some defenses and he'll make some players look stupid on the football field. I don't want that feeling, I'll tell you that. It's going to be a lot of running for us trying to get to him because he demands that. He's just a great back.
Q: Were you surprised at the way Tom Brady was attacked yesterday by the press?
VW: It is what it is. Tom is a big boy. He knows how to handle all situations, so he'll handle this with class like he always does. Negative or positive, he would handle it with class. That's one thing that makes him so great is how he handles himself off the field and on the field. For him to be attacked the way he [was], trust me, we've been attacked plenty of times around here as individuals, as an organization, as a team. It's not our first rodeo. With that being said, we have a group of guys in there that know what it takes to basically ignore the noise and just focus on what we're here for and that's playing football. That's the only thing we should be focused on is the Seattle Seahawks right now, and the closer and closer we get to the game, the better and better we should start feeling about the game. It's about to come true, everything you dreamed of coming into the league as a little kid watching on TV some of the greatest players that ever played the game, being able to watch them on Super Bowl Sunday. Everything you dreamed, it's about to come true. Enjoy this feeling, enjoy this time, [and] feel proud of yourself because we've battled a lot, we've played a lot of football, we've been grinding for a long, long time, and for it to be here is a special moment for us, so we should all cherish that.
Q: Do you or your teammates feel like anyone at the NFL has something to do with the deflated ball controversy?
VW: I'm done with all that. My focus is on Seattle. My job is to help my football team win a football game, and that's what it's all going to boil down to Sunday. Nothing that's going to be said in the media or social media, nothing that's said is going to carry any type of weight playing the ballgame.
Q: Does dealing with more distractions like this make handling them any easier or harder?
VW: For me, it's easy because I don't listen to folks as is.
Q: What message do you try to send to the younger players on the team that aren't used to this type of spotlight that comes with the Super Bowl?
VW: Just enjoy: enjoy this feeling, enjoy this atmosphere, but at the same time, be prepared. [It] doesn't get any higher than this. I don't care what game you play, when you say Super Bowl Sunday, that's at the top of the list. It's kind of like the Kentucky Derby and the Breeder's Cup for horse racing, when you have the best of the best. You have the best three-year olds and then Breeder's Cup comes around and you've got the best aged horses, the best two-year olds, the best three-year olds, the best fillies, the best colts. So you have the best of the best, and that's where we're at. We're at the best of the best. There are only two teams left – Seattle and the Patriots. We've got to do everything we can come Sunday to win a ballgame. It's going to be tough, though.