By Kristy Spinelli
BSD Correspondent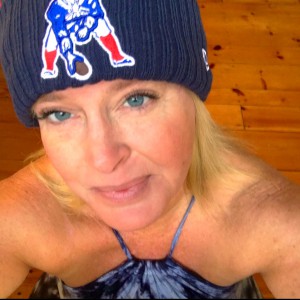 When I woke up this morning, I must admit I was a little disappointed that there wasn't more reporting on the game I was watching last night..if this had been the men's team pulling off such a feat, coverage would have been saturated…c'mon people…this is 4-FOUR-Cuatro-chtyri-quattro-National Titles in a row!! THIS is a BIG deal!!! A perfect season for these amazing women athletes.
The Women's NCAA Championship night belonged to UConn, just as it has for four years running…UConn coach Geno Auriemma won his 11th National title as the Huskies pulled away early from the Orange to win last nights game by 31 points!!
Connecticut's 6-foot-4, star Breanna Stewart led the way with 24 points, 10 rebounds and six assists. Teammate Morgan Tuck added 19 points, Moriah Jefferson added 13 for the Huskies, easily extending their winning streak to 75 games. This win gave them an unprecedented fourth title in a row!!!
The UConn Huskies have made history and finished off a perfect season with 38 wins/0 losses. At the end it was a loss for Syracuse 82-51 in the NCAA women's basketball championship game. Syracuse (30-8), the No. 4 seed that surprised everyone by being one of the unexpected guests at the Final Four in Indianapolis, fell behind 9-0 in the opening minutes and never recovered, trailing 28-13 after the first quarter and 50-23 at halftime.
Unfortunately, after such a win, what is next for some of these girls?? Where do they go from here and does anyone really care!?! Does anyone know the WNBA even exists??
Go Washington Mystics??!!! 😁