Week 10:  Patriots vs. Seahawks, Sunday Night Football 
by Kristy Spinelli, BSD Correspondent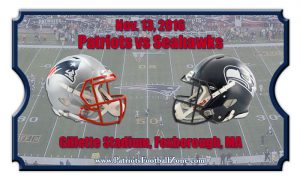 FOXBOROUGH, MA – One year ago this past week, the Patriots placed running-back Dion Lewis on IR after 234 rushing yards, 388 receiving yards and four touchdowns on 85 touches.  In Week 9 last season he tore his ACL against the Redskins.  This weekend the team activated him from PUP list, but it's not clear if he'll be on the 46-man roster tonight for SNF against the Seahawks.
It's been reported that Lewis will get eased back into football games, and my guess is that he will not immediately be replacing James White, which will allow White to keep most of the 3.6 catches and 3.3 carries per game he's averaged these past 8 games of the 2016 season.  In the coming weeks, and  just a year removed from that torn ACL he will see a lot of passing and no-huddle situations.  As in many returning situations with the Patriots though…assume nothing.  Lewis sharing White's role after playing well this half may not be Belichicks plan at the moment…at least against the Seahawks for SNF in Foxborough tonight.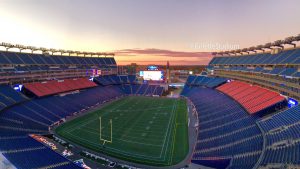 And then there is Blount.  He is the safest of the three, if only for his touchdown potential. If the Patriots are running out the clock in the fourth quarter and you had to pick one of the three…Blount would be the guy.  Both White and Blount have made this 2016 season their best.  More to come for sure.
The Patriots are going to need to play great football tonight…all four quarters.  It will be a tough game against the Seahawks compared to what looks like an easy remaining 7 games of the season.   The Patriots last regular season game is against the Dolphins in Miami on New Year's Day, January 1, 2017.
Stay tuned…
The Patriots host the Seahawks tonight November 13th at Gillette Stadium for Sunday Night Football.  Kickoff is at 8:30 p.m. EST on NBC
There will be a special observance tonight at Gillette to honor all United States Veterans.  We honor your service.