Rhode-Island's favorite band of rag-tag high schoolers is at it again, delivering a brand-new single ahead of their yet-to-be named EP. Lovingly dubbed YMCA (even though it has nothing to do with the song you might think), "You Crushed Me and I'm Not Ready to Laugh About It" is an insanely catchy and polished anthem for anyone navigating the aftershock of mixed feelings and disappointment from a significant other. Written by bassist Derek Lima, this song is truly honest and instrumentally slick. In my opinion, YMCA is a logical departure from the band's first two 2019 releases "Runaway" and "Halloween", while keeping with the similar energetic pop-punk vibe that their fans have come to associate them with.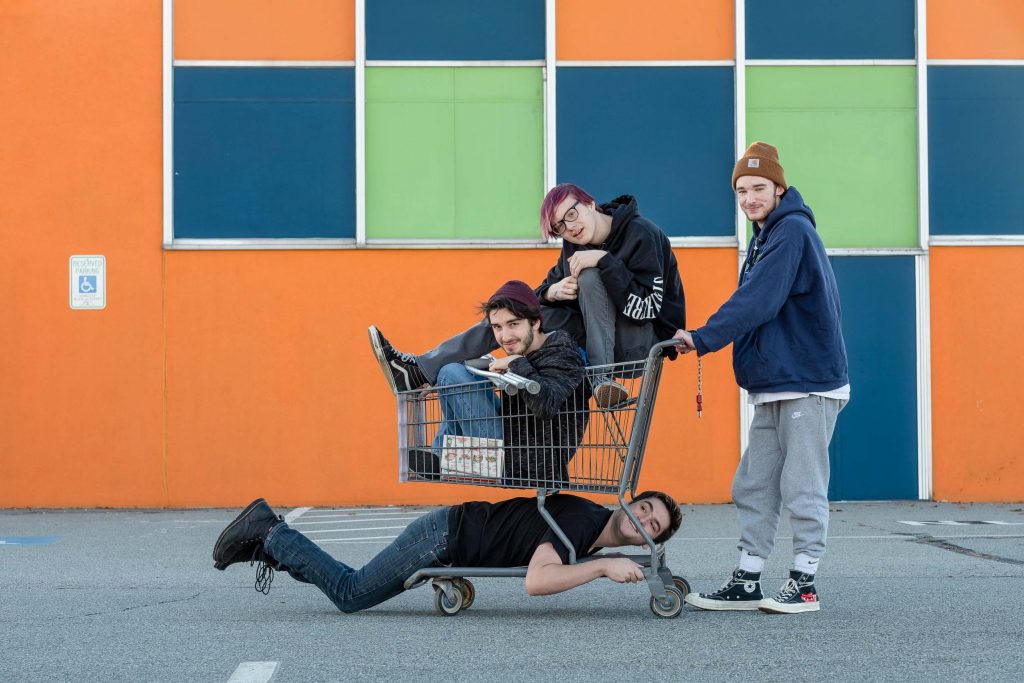 That being said, frontman and rhythm guitarist Anthony Hefler offered some of the band's perspective on this new EP and the direction they hope to take with their upcoming music:
Honestly I love "Halloween" and "Runaway" but they don't represent our sound. If any one song represented our overall sound and vibe, it would be this one which is why I'm so excited to show people this song! It feels like showing people not necessarily a new band, but showing people the band that was here the whole time and what we really are! It's just so us, the long title, the goofy cover, all four of us on vocals, it's just everything we are!

– Anthony Hefler, frontman of Never Coming Home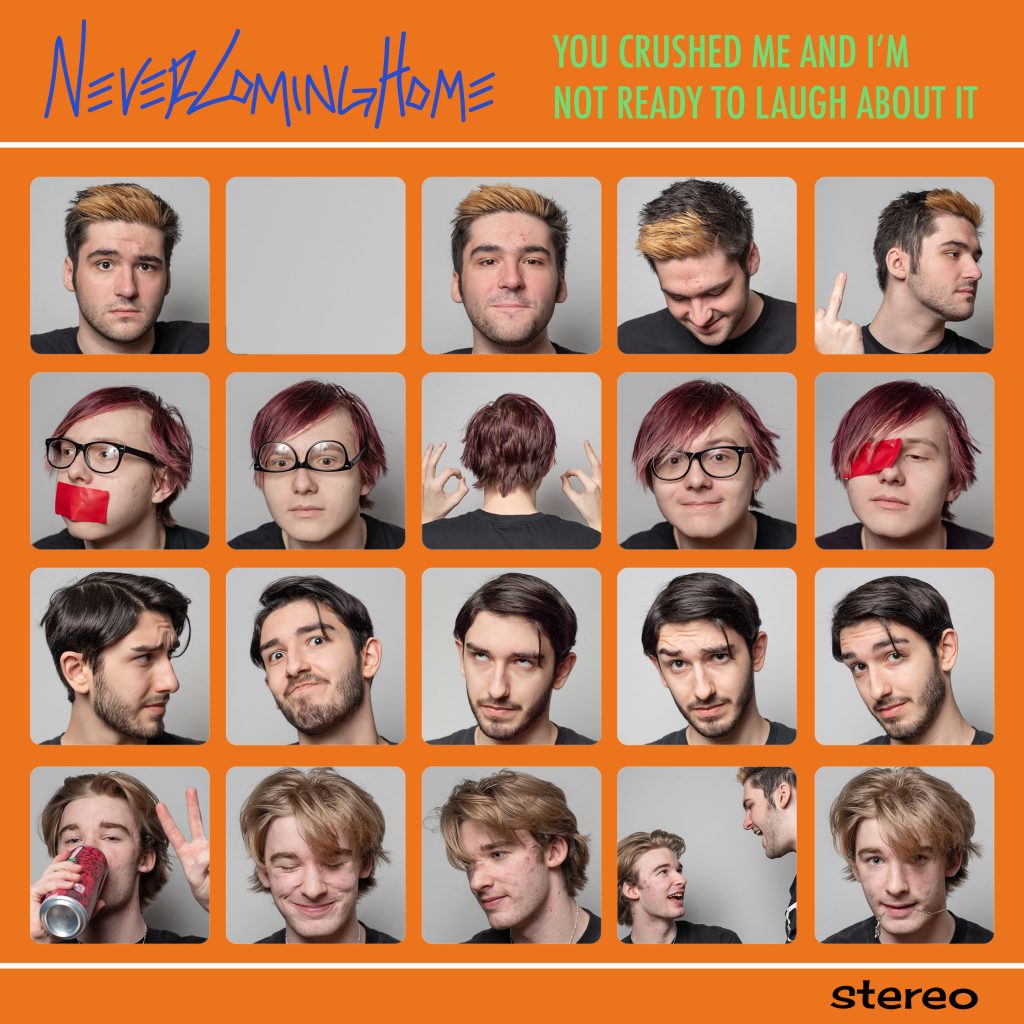 Thanks to an insider scoop, the band allowed The Boston Sports Desk to get one of the first listens to this new song before anyone else when it drops officially on streaming platforms tomorrow, March 12. So without further ado, let's dive in:
The song opens with a slick guitar lick opening into the full band playing. A driving drum and some well-timed hits beat propel listeners into the very-descriptive and poetic first verse: "blonde hair, blue eyes and a fading smile / dark hair, brown eyes and a silent cry…" obviously about a young couple experiencing romantic feelings for each other with a good dose of uncertainty mixed in. The chorus expands on these feelings with the very relatable "say what you mean if it's what I wanna hear / Promise I won't be mad if you're honest with me / As long as you are real with me / I promise I won't be sad."
I especially love from a rhythmic perspective how the verses are punctuated by subtle accents within the guitar riffs, and the way the accompanying melodies lay up against the vocal melody so seamlessly. And don't even get me started on those harmonies. These are advanced skills usually only heard in older, more experienced bands so for these guys still in high school to be laying tracks of this caliber? Unheard of.
The bridge section is where something truly special happens. Each member lends their vocals to each phrase solo, and then they each sing variations on the phrase "you never really loved me" in a gang-vocal fashion which is just equal parts tasteful and quirky – a fun moment where the listener gets a real solid sense of who these guys truly are. And in case you were wondering who sings what in the bridge, it's Derek Lima (bassist), Merritt Cathers (drums), and Aidan Sullivan (lead guitar) in that order. The varying tones of their voices blend super well together and I feel that this really unites the band as a unit on the sonic level.
Now to dive into that ripping guitar solo. Literally, when I heard that, my jaw dropped. Like on the floor. I was shocked but honestly at this point, not surprised. Played by lead guitarist Aidan Sullivan, he shows off his chops by executing some very smooth tapping techniques for about eight bars, then launches into some well-phrased licks that climb up the major scale and then satisfyingly settle into the tonal center of the song. Constructing a guitar solo this way is pro-level – once again, I was shocked but not too surprised.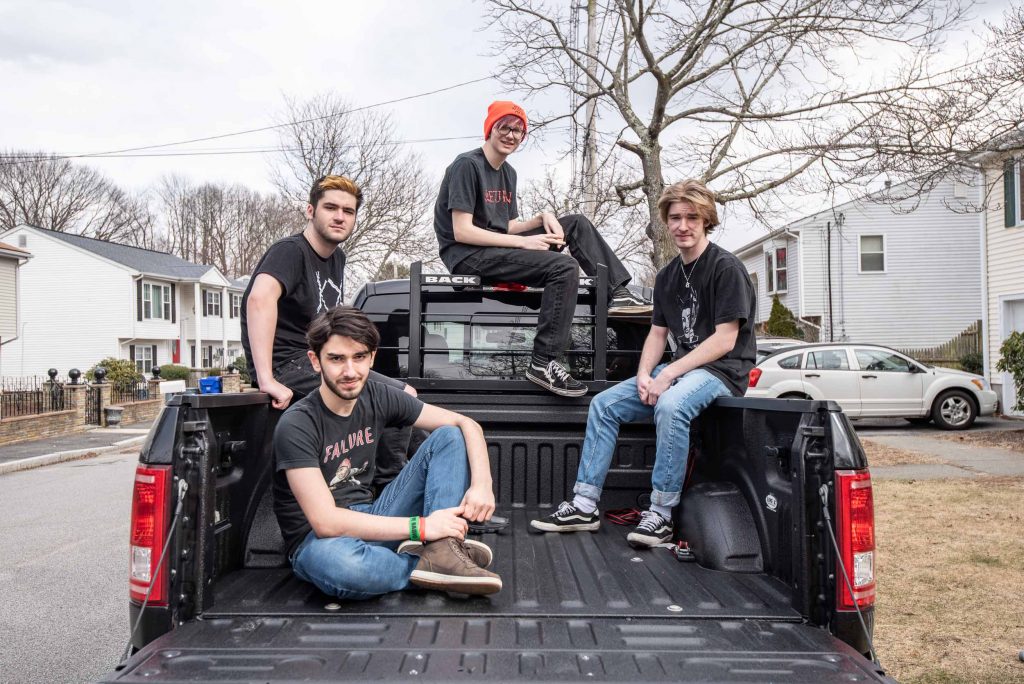 The song concludes with the same chorus playing at full-blast, with vocal harmonies laying over the lead vocals and creating an overall musically-interesting soundscape which pop punk fans are sure to love. As the instruments gradually phase out, the gang vocals reappear and the song ends quickly without feeling abrupt.
My conclusion? If the full EP is half as good as this lead single, this band is getting signed within the next six months. Mark my words, you heard it here first.
Listen to Never Coming Home's NEW single tomorrow, March 12th on all streaming platforms. And don't forget to catch them LIVE THIS SATURDAY 3/14 when they open for Doll Skin at The Alchemy in Rhode Island.
Photos of the band courtesy of Denise Bass Photography
Angelina Singer
angelina320@icloud.com
Instagram / Facebook: @angelinasingerauthor