Tyronn Lue
Cleveland Cavaliers Pregame
Q. How many times during the season, all things considered, did you doubt that this team could make this kind of run again?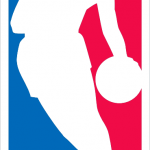 TYRONN LUE: I didn't have any doubts. You know, I think we went through a lot as far as trades and adding pieces, losing pieces, but the team, they've done a good job of just staying together, and I think LeBron and Kevin [Love] have really done a good job of leading that charge and just showing the new guys how we do things around here, and it's been good. The young guys have bought in, the new guys have bought in, and we're playing pretty good right now.
Q. Brad was up here a minute ago and said he was going to sub Marcus [Morris] for [Aron] Baynes. I don't know if that's a surprise. Are you going to go with your same five from the last series?
TYRONN LUE: Yes, sir.
Q. I don't know if you were asked about this yet, but you guys have been wearing these suits to every road game of the Playoffs —
TYRONN LUE: Who has?
Q. The Cavs, your players.
TYRONN LUE: Oh, okay. You said you guys —
Q. The Cavaliers. What do you think about that, and what do you think it says about your group?
TYRONN LUE: I just think it shows a sign of unity, as one, everyone wearing the same suits. I mean, it's pretty cool. Like at first, when we lost our first game, we did it, and I knew it would be a story, but overall, it just stands for unity, like as one, going on the floor, having the same jersey and uniform on. So I think it's pretty cool.
Q. How different do you think this Celtics team is, obviously, without Kyrie [Irving], and they've got some of the younger guys in there now with the way they're playing. How much different are they than what you saw during the regular season?
TYRONN LUE: They're the same team. I mean, I think they run the same thing. Brad has done a great job of having a great system, and when a great player like Kyrie and Gordon [Hayward] goes down, they just plug guys in, and they run the same system. You know, guys produce. But it's tough when you miss two All-
Stars in Kyrie and Gordon, but the young guys like [Jayson] Tatum and [Terry] Rozier, they wouldn't have had a chance to get this kind of experience if they didn't go down. They're playing at a high level, and the system they have in place, they do a good job with running with speed and pace, and they execute.
Q. Al Horford has had a lot of success in the post in the Playoffs. How difficult and challenging is it to slow him down when the floor is spread?
TYRONN LUE: It's tough because, you know, when he catches the ball on the block, he likes to be physical. If you're a bigger guy, he takes you on the perimeter with jab, jump or jab, shot fake and go, but when you have smaller guys, he does a good job of banging, getting to a good spot in the post-ups. He knows where he wants to go, left shoulder, but you still can't stop it. We've got to do a good job of just throwing different looks at him so he can't get comfortable.
Q. Ty, how much of a benefit is it, if at all, that you guys, save for the changes you had mid-season, are back here in the same round against the same team? Is that a benefit to you guys?
TYRONN LUE: Is it a benefit?
Q. Yeah. How much of an advantage is it to play this team again —
TYRONN LUE: It's no advantage. Two totally different teams from last year to this year. We're a different team than we've been the past three years. It's no benefit. I think the regular season and things that happened in the past are totally different once you get to the Playoffs.