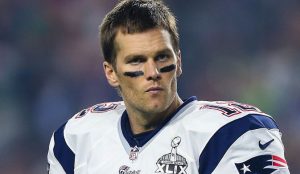 On his thoughts on the game tonight
"I thought we did a good job really staying balanced and I thought playing from ahead was really important all night. It is really hard playing this team when you are behind and they can just T-off on the rushes. They probably just have very skilled pass-rushers, but we played really good complimentary football. Special teams and defense played great and we just tried to hold up our end of the bargain. It was a great team win and obviously it has been a tough place for us to play, but it feels good to come out of it with a real solid win."
On the special teams making big plays tonight
"That was great, we know the caliber of specialists we have. They do not get opportunities very often, and they only got one opportunity tonight. [RB] Dion Lewis took the house so that was pretty sweet, and then the blocked punt was great and set us up for a great field position. Those were two huge plays, and hopefully that can set up other things down the road."
On the scoring drive at the end of the first half
"That was a big drive. They had a couple timeouts so you are going between moving the ball and not going too fast to give them enough time. We ran the ball good and kept them off balance and then made some great plays in the pass game,     [TE] Dwayne Allen made a great catch in the touchdown. Everyone really contributed on that drive and that was really big going into halftime. They [Broncos] came out and scored a touchdown to start the third quarter and then we got it and went down and answered so I think that whole little span was great for us offensively.
On TE Martellus Bennett
"He did a great job coming in on a Friday. I love having Martellus on our team. He adds a lot and he is a great player. He was for us last year and hopefully we keep building on it.
On playing well through the first nine games of the season
"It's been good. I don't think it's been perfect, and I think we have pretty high expectations for what we're trying to do offensively, so I know we play well. It looks pretty good and it's probably been more uneven the first eight games of the year and tonight was a really good night for us. Hopefully we can build on this tonight and gain some confidence in all three phases, which we played well in all three phases.
On his individual performance tonight
"I try to help people along with the things that I do that help me feel really good. I do really love the game and I love practicing and playing, and I love being with my teammates and working hard, so it is fun for me. I plan on doing it for a long time.
On remaining in Colorado to practice this week
"In a way, we're away from our normal routine, but we've got to try and make it as normal as possible because we're playing a good team. They're on the road and we're on the road. It's kind of a different type of game. We've never played there, so the only thing we can really control is our effort and our preparation and that's got to be locked in this week. We had a real good week this past week, which you always feel good going into the game when you prepare well and we've got to do the same thing this week.