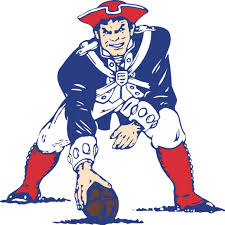 Q It seems like there was some extracurricular activity, especially some shots to the head and the Dion Lewis facemask call. Do you think you could tell us what was said back and forth?
TB: I think [the referee]'s trying to get it right, but it was an aggressive game and they've got an aggressive defense. We made enough plays. It was good to win a division game at home. So 9-2 and just keep grinding. Isn't it fun?
Q: How much was getting off to a fast start stressed this week?
TB: Yeah, you know we talk about it every week. [We're] trying to execute well early in the game. You're right, we haven't done as well as we're capable of doing but today was good. We talked about getting ahead and playing from a lead and we did that. There was some kind of crazy plays there like the fumble that kind of let them back in the game but I'm glad we kind of showed some mental toughness and kept grinding and made some plays when we needed to. Defense made a bunch all day so that's what we're going to need.
Q: What can you say about the improvements the defense has made as the season has gone on?
TB: Yeah, they've done such a great job in everything they've done and I'm so impressed with the secondary, the rush, the linebacker play, those guys really come together. It's a good time of year to be able to do that. We've got five pretty important games coming up. They're all going to matter. We've got three tough ones on the road now and Buffalo is going to be obviously a tough game like always.
Q: You guys seem to play a lot more crisp on the road this year. Why do you think you guys think you aren't playing so crisp at home sometimes?
TB: I'm not sure, but we've got three coming up on the road so I hope that trend continues. But it was good. We've kind of got a few leads and played from ahead which is good to do at home. I wish we'd be playing perfect football but you know it's not the case all season long but it was a good win today – 35 points and defense, like I said, made a bunch of plays. We'll stay after it.
Q: Rob Gronkowski was a little disappointed that he didn't get some biscuits. How much was the performance today you trying to feed him with some touchdown passes?
TB: I know. I've got to do that for him because he wants it. Anything he wants I usually try to get for him so anything to keep him happy. He did such a great job today. [He] played really hard. He's played hard all season. [He has] just done a great job for our team and all of the guys chipping in there. We've got a lot of guys battling. We don't have so much depth at certain positions, like the receiver position, but those guys have hung in there so [I'm] really proud of all those skill guys.