RED SOX NOTES (43-20)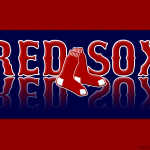 THE RED SOX snapped a 4-game winning streak by losing the series finale…Won the first 2 games of the series, and are 15-4-1 in 20 series this season.
· This is the 3rd time in the club's 118-year history they have won at least 43 of their first 63 games, having also done in 1946 (45-17-1) and 1978 (44-19).
· Are just the 4th team since the 116-win Mariners to have won 43 of their first 63 games…The last 2 won the World Series (CHC in 2016, HOU in 2017), and the 2003 Braves won the NL East with a 101-61 record.
· Are still 23 games over .500…In 2017, did not reach 23 games over .500 until 9/19 (87-64).
· Despite the loss, are 22-9 (.710) at Fenway Park this season…Are tied with the Yankees for the highest home winning percentage in the majors (also 22-9)…Have won 11 of their last 14 home games and 5 of their last 6.
· Allowed the Tigers to score 5 runs in the 1st inning…Mark the most runs the Red Sox have allowed in the 1st inning since 5/9/17 at MIL (5), and most in the 1st inning at Fenway Park since 4/12/17 vs. BAL (6).
· Was the 3rd time this year that the Red Sox have allowed 5+ runs in a single inning…Allowed 6 runs in the 8th inning on 3/29 at TB and 4th on 5/3 at TEX.
ANDREW BENINTENDI (2-for-5, R, HR, RBI) homered off LHP Matthew Boyd to begin the Red Sox' half of the 1st inning, his 1st career leadoff HR…Has homered in each of his last 2 games, 4 of his last 5, and 8 of his last 17.
· Is the 1st Red Sox player other than Mookie Betts to hit a leadoff HR since Brock Holt on 7/13/14 at HOU…Betts had hit each of the Red Sox last 14.
· Has hit .400 (10-for-25) with 3 HR, 3 2B, and 8 RBI vs. LHP since 5/5…Each of his last 2 HR were vs. LHP, and 4 of his 33 career HR have come vs. LHP.
· In 13 games batting from the leadoff spot this season, has hit .368 (21-for-57) with 5 2B, 3B, 5 HR, 12 RBI, and 4 BB.
· Has 15 RBI in his last 13 games and 22 in his last 19.
· Is batting .392 (20-for-51) with 7 multi-hit contests in his last 12 games (.446 OBP, .902 SLG, 14 R, 4 2B, 2 3B, 6 HR, 14 RBI).
· Has hit .352 (43-for-122) in 30 games beginning 5/5, raising his season AVG from .239 to .299.
· Hit in his career-long tying 8th straight home game (also 6/9-26/17)…Is batting .417 (15-for-36) during his current streak…Owns a .369 AVG (45-for-122) at Fenway Park this season (.420 OBP, .697 SLG, 26 R, 11 2B, 4 3B, 7 HR, 30 RBI, 12 BB, HBP).
BRIAN JOHNSON (4.0 IP, 3 H, R, 5 SO) tossed a career-high 4.0 innings in relief…His 5 SO also mark a career-high during a relief appearance.
· Retired each of his first 9 batters faced after entering the game to begin the 5th inning…Surrendered a leadoff single in the 8th inning.
MITCH MORELAND (1-for-3, BB, 2B) doubled to center field in the 3rd inning, his 13th double of 2018…Is slugging .625 in 18 games since 5/15 (6 2B, 2 3B, 4 HR).
· Reached base multiple times for the 19th time this season, and for the 3rd time in his last 4 games.
· Is batting .338 (27-for-80) in 23 games at Fenway Park this season.