By Kevin Cook
BSD Correspondent
It wasn't supposed to be like this.  Not at all.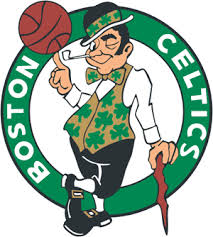 You can never quite envision what the air coming out of a season will feel like until the blow arrives that actually makes it happen.  We've felt it to lesser degrees in the past – Kevin Garnett hurting his knee halfway through the 2009 season, Rajon Rondo tearing his ACL halfway through the 2013 season, even Isaiah Thomas inevitably breaking down early on in last season's conference championship series against Cleveland.  Even when Tom Brady went down in the season opener of 2008, we didn't really understand during the game itself that something disastrous had occurred.  At all of those points, you knew to some extent that whatever aspirations happened to be in place for that particular season were effectively no more.
Gordon Hayward's injury during the season opener against Cleveland – just 5 minutes into the game – is hard to parallel.  It was almost hard to feel any true emotion over it outside of the pure visual shock, because whatever we believed might exist this season was never more than a figment of our imaginations.  Not only had the season almost literally not even started yet, but this iteration of a Celtics team was a thing only of fantasy at that point.  We all knew there were going to be learning curves and that none of us really understood quite how good guys like Hayward, Irving and Tatum would be…but at the same time, I think we all harbored a far-fetched vision that things would click right away, just like the beginning of 2007 with Garnett, Ray Allen and Paul Pierce, and this team would tear through the NBA all season.
Once Hayward got hurt, that unrealized high vanished.  We sat for a bit hoping that somebody was going to tell us this injury was no big deal – maybe that the East was still weak enough that Hayward was just going to be a luxury anyway – but Charles Barkley delivered the only validation needed at halftime when he immediately and bluntly stated "their season is over".
Now this is all relative.  In fact, after a rough start to the season, the team is now 2-2 and perhaps more importantly than anything, Jaylen Brown and Jayson Tatum are getting chances to be major contributors every night and are increasingly demonstrating that they can do just that.  This is great, but let's be honest, it wasn't the vision for this season.  We didn't do the accelerated rebuild over the past 4 seasons and the historical overhaul this past summer to struggle to get home court advantage in the playoffs this coming spring.
But in the end, this is where the real fans separate themselves from…the others.  Whatever the current reality is, we get our arms around that team and appreciate the good, criticize the bad and hope for improvement wherever possible.  We never ignore them just because things aren't going to be the way we had hoped.
People across the nation probably like to think of Celtics fans as spoiled, but that really is an antiquated notion at this point.  Some older folks might shake their heads at me for saying this, but for the most part, being a modern Celtic fan has not been easy.  The 90s  and early 2000s were riddled with losing and a notorious death and while we were given a beautiful reprieve from the pain in the "Big 3" era, the team is now in its fifth year of trying to find its way back to the top.  For the most part, that process has been fascinating, fun and if nothing else – accelerated – which hardly any other franchise can say about a rebuild of any sort.
So while last week the air officially came out of your bubble of hope that the process was over and that we had finally arrived, just know that this will continue to be fun and that you still have your Celtics and they still have you.