By KEVIN HARRIMAN
BSD PUBLISHER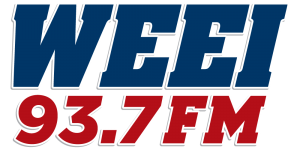 Give WEEI.com credit, they have learned from the best…your Boston Red Sox. On this past Friday at 4:57 pm, EEI had Alex Reimer issue his much awaited apology for calling Tom Brady's daughter Vivian a "piss-ant".
I'm just surprised it wasn't at 5:47 on Friday nite before the weekend.
Over the years, the Red Sox have pulled such moves when it came to announcing ticket price hikes. You could always count on the Friday following Thanksgiving at 6 pm to get notified that prices were going up ! Not many people paying attention… less back-lash. Perfect ! EEI has done the same thing after criticizing the Red Sox all these years for such actions.
As for the Reimer apology, he should be thankful for two things… 1) Tom Brady and the Patriots have essentially given him a pass. If they hadn't, you could bet that WEEI management would have canned Reimer's ass to save the relationship with Brady. 2) Reimer, who is not ready to be a prime-time player, should be greatful that being openly Gay gave WEEI pause to consider his offenses as "fireable"
Here's hoping that Reimer fully understands that he needs to grow up ! I'm not betting on it !
My remark about Tom Brady's daughter was ridiculous and reprehensible. I am deserving of all the criticism that has come my way over the last four weeks.
I would like to take this opportunity to publicly apologize to the Brady family. I am truly sorry.
I wrote Tom a note of apology and am grateful for his compassion. It is safe to say my father would not have acted as magnanimously if somebody talked about one of his kids in that fashion.
No child should ever be mocked. It sickens me that I used my platform in such an odious manner.
Working at WEEI has been a dream of mine ever since I started podcasting in my parents' basement at 12 years old. This is not how I want to be remembered. I know I have a lot of work to do.