Thanksgiving and Football…a Fine Pairing
by Kristy Spinelli, BSD Correspondent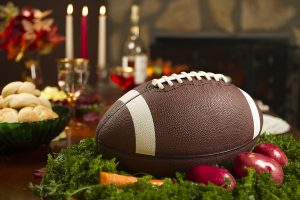 The tradition of Thanksgiving Day Football goes almost as far back as the year President Abraham Lincoln declared the 3rd Thursday of November a national holiday…that was 1863 with the earliest Turkey Day football beginning just a few years later.  By the late 1890's thousands of football games were taking place each Thanksgiving, with some of the early match-ups still continuing to this day.  Many Massachusetts high schools face off with rivals, some since 1887, and we have all learned to time our turkey eating until after we have come home from seeing schoolmates from decades ago who make the tradition as part of their family holiday when coming home to grandma's house.
Today, the NFL holds three Thanksgiving games each November, two of which always feature the Detroit Lions and the Dallas Cowboys. The Lions have been a fixture of Turkey Day since 1934.  The two teams have since become as much of a Thanksgiving tradition as the turkey and all its trimmings.
The Patriots made their Thanksgiving debut in 1984 against the Cowboys. They have played 5 times…1984, 2000, 2002, 2010, and 2012.  Thanksgiving Day 2000 was the day Tom Brady threw his first NFL pass.  About 14 months later, Tom Brady was named Super Bowl MVP.  The Patriots' most recent Thanksgiving game in 2012 is also probably their most memorable one…winning against the Jets 49-19.  The Patriots played nearly flawless football that day.
These are the 2016 Thanksgiving Day NFL Games:
Minnesota Vikings at Detroit Lion (Ford Field) 12:30 p.m. EST Game on CBS
Washington Redskins at Dallas Cowboys (AT&T Stadium) 4:30 p.m. EST Game on FOX
Pittsburgh Steelers at Indianapolis Colts (Lucas Oil Stadium) 8:30 p.m. EST Game on NBC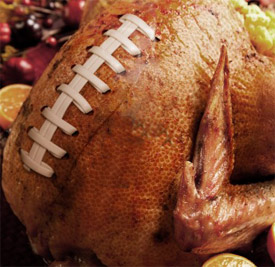 Wishing all of you a special time with those you love and fun football watching!!  Happy Thanksgiving!