On Thursday, July 24th, the generational songstress announced that her newest studio album would be available, in full, at midnight. This came as such an incredible shock to fans who are typically used to months of teasers, hints, and singles, before a new album cycle begins. Interrupting the tail-end of the short Lover album era, folklore was Taylor's process of living through the COVID-19 self-quarantine with lots of stories in her head – most of which, she admitted, were about people she'd never even met.
"In isolation my imagination has run wild and this album is the result. I've told these stories to the best of my ability with all the love, wonder, and whimsy they deserve. Now it's up to you to pass them down."

Taylor Swift, on folklore
Taylor Swift is maybe most well-known for all her tricks and references to her previous work, or work of others who are important to her. This collection of songs is beautifully articulated – sometimes even downright chilling while at the same time feeling warm and familiar. They are all individual stories shared in a very similar sonic fashion to her 2012 album release RED, which is still my favorite album of hers (but I must admit this one comes in at a very close second). Notice also the cheeky lowercase of the title, perhaps a subtle nod to her previous album reputation (die-hard Swifties know that when Tay opts for lowercase, something major is going down).
Without further ado, follow me for a deep-dive into this masterful alternative album that blends old with the new, with a delightful sprinkle of youthful innocence juxtaposed with maturity and coming of age.
1. the 1
"I'm doing good I'm on some new shit" is a hilarious and pithy opening for an album written during self-quarantine. A bouncy acoustic guitar balances the clear piano chords as she sings this reflective and wistful opener about wishing a previous love interest was "the one" to inevitably end up with for good. This song is clear, crisp, and an interesting intro to a new album era – but there's also a level of ambiguous darkness about it, especially noticeable as the song continues on, filled out by an opulent string section.
2. cardigan
A magical deep-dive into a secluded cabin, the listener follows Taylor through a glittering piano into a jungle paradise, and then wild rapids in a storm. So far, video analysts have understood these images to be Taylor depicting the different stages of reflecting on past relationships. Perhaps it could also be an aesthetic nod to her previous song "Out of the Woods" from her album 1989. My favorite lyric would easily be "When you are young they assume you know nothing" because it acknowledges the discrepancy between youth and knowledge, and how all too young, teenagers striking out on love for the first time aren't taken seriously. "You drew stars around my scars and now I'm bleeding" is a very powerful lyric, which also relates to this sentiment and is further debunked when she says "I knew everything when I was young" in the bridge section of the song. Powerful piano chords mix with tense sonic effects from the string section, punctuated by a moody bass line underneath it all.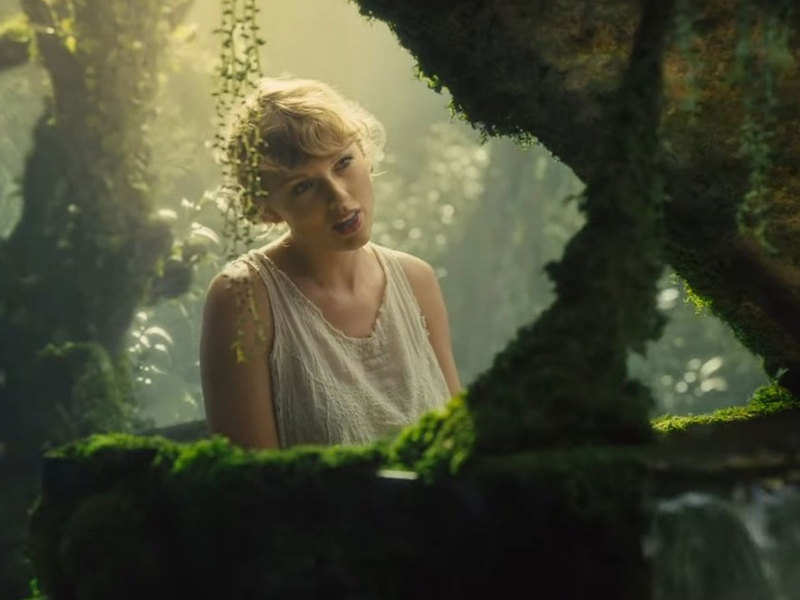 3. the last great american dynasty
This is a delightfully historically-accurate narrative of her Rhode Island mansion – the Holiday House. It's bright, amusing, and a bit uncanny. My favorite thing about this song is the outlandish energy and chaotic lyrics depicting the antics of an almost ghostly Rebekah ("They say she was seen on occasion / pacing the rocks staring out at the midnight sea / And in a feud with her neighbor / she stole his dog and dyed it a key lime green). Then later, Taylor herself is made an example of, which has a similar self-caricaturing attitude to her previous release "Blank Space" ("There goes the loudest woman this town has ever seen / I had a marvelous time ruining everything"). In this way, I can't shake the feeling that Taylor has embraced the spirit of this house – including all the stigmas surrounding it. After all, they both "had a marvelous time, ruining everything." Decadent piano chords mixed with breathy guitar licks sonically present living large in the biggest, most flamboyant way – not totally unlike the Great Gatsby – with a dark undercurrent that punctures the glamorous aesthetic so carefully crafted by past and future.
4. exile (featuring Bon Iver)
Deep and gritty feature vocals begin this song, which flips the typical guest-vocal structure upside-down. I appreciated this change of pace, and definitely appreciated hearing Justin Vernon's harsher vocals blending with hers in the background. The beat marches on in a contemplative piano progression, deepened by whining strings in the ether. This song depicts the story of someone who has lost their sense of home through the destruction of what was once a healthy relationship. "You were my crown / now I'm in exile seeing you out" possibly relates back to lyrics in her previous release "Look What You Made Me Do" where she connects royal drama to betrayal and nasty trickery. Later on, Vernon sings the same line but replaces "crown" for "town" which takes on a much more literal meaning with just that one subtle change.
5. my tears ricochet
Easily the most chilling of this album, Taylor seems to have become a ghost, reflecting on the events of a relationship before she died. The song opens with polyphonic choir harmonies and a stark organ playing against somber vocals. For lack of better term, this song feels every bit like a funeral. "I didn't have it in myself to go with grace / and you're the hero flying around saving face / and if I'm dead to you why are you at the wake" are some really slick rhyme schemes that show the deep ideas living just beneath the surface haunting the affair: "you wear the same jewels that I gave you / as you bury me" are probably the most emotionally loaded lyrics of the album. Honestly though, this whole song is a gem, which would be incredibly suitable for a movie with the main character in agony, reflecting over life, death, and passing onto whatever is next after a failed relationship. This song also features maybe the most intense bridge section buildup – it's majestic in its darkness, a bright light in the deepest depths of despair.
6. mirrorball
This song seems to be about Taylor's life in the spotlight – making peace with the people who desperately try to attack every side of her. "Hush, when no one is around my dear / you'll find me on my tallest tiptoes / spinning in my highest heels love / shining just for you" is likely a nod to her very early release "Jump Then Fall" ("and every time you shine I'll shine for you"). In this way, it could be a nod toward innocence and finding stability even in the complicated and toxic spotlight of unrelenting media attention. It's a very dream-like foray into a stream of consciousness, with echoing reverb and a hopeful tone inspiring the listener to be more aware of the realities of those they idolize in the celebrity status.
7. seven
If childhood could be embodied in a song, it would be this one. Airy guitar chords blend tastefully with joyful piano chords as she recites things she might have thought or felt as a child reflecting on her future romances and aspirations. But then the song takes an interesting turn with the second verse "and I've been meaning to tell you you're house is haunted / your dad is always mad and that must be why" – perhaps a nod to a friend dealing with parental abuse? I honestly haven't made complete sense of this one yet, but it artfully juxtaposes childlike innocence with real life and the messy things that often happen in it.
8. august
This as well as "the last great american dynasty" are competing for my favorites on this album. Where "seven" shows childlike innocence, this song depicts coming of age and being in a serious relationship for maybe the first time as a young adult. True to its name, "august" feels and sounds like summer – the breezes, the bright guitars and rich rhythms floating along a breeze, this song perfectly encapsulates the uncertainty and regret that comes from love and loss: "Remember when I pulled up and said 'get in the car' / and then canceled my plans just in case you'd call / back when I was living for the hope of it all / meet me behind the mall." It's real, honest, and joyful in it's unpredictability – just like the best parts of life.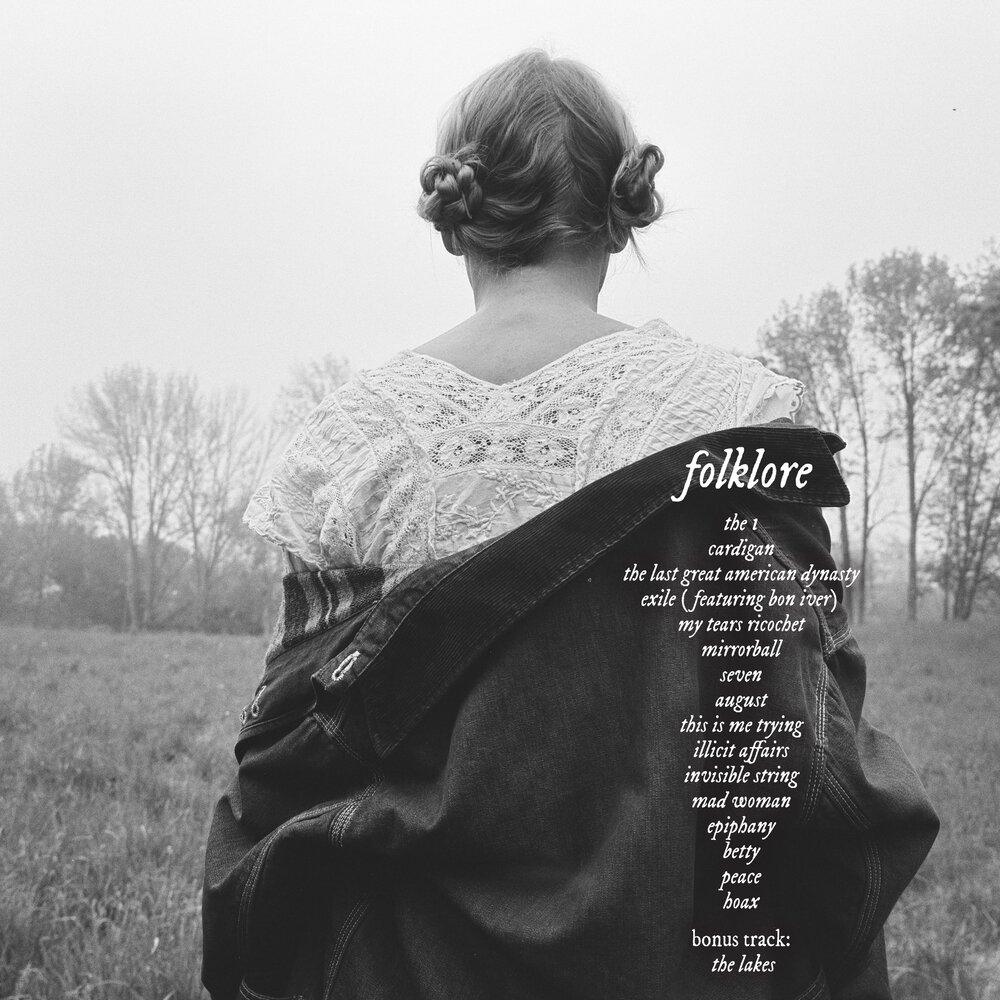 9. this is me trying
Tense electric sustained tones begin this song, and it immediately has a very stressful effect. Dub-step percussion underneath breathy vocals brings a dynamic and perplexing mix to the listener as Taylor depicts that very specific feeling of hopelessness when all the effort in the world never seems to be quite enough. Wind instruments join the mix after the chorus while Taylor sings "I was so ahead of the curve / the curve became a sphere / Fell behind all my classmates and ended up here." The level of humanity and familiarity here is incredibly relatable, and offers the listener that all-too-rare feeling of belonging, even in the midst of an internal struggle.
10. illicit affairs
Another example of a story that Taylor merely tells without having lived it (I assume) is this song, all about forbidden love in the form of an affair "what started in beautiful rooms ends with meetings in parking lots". Delicate guitar tremolos accent the incredible sense of longing and desperate need in the complicated situation the speaker of this story has found themselves in: "and that's the thing about illicit affairs / and clandestine meetings and stolen stares / they show their truth one single time but they lie / and they lie / and they lie / a million little times". This song is easily one of the most powerful on this album, and brings to light something that may be shameful but is also undoubtedly humble and honest.
11. invisible string
After that loaded story, Taylor takes us back to childlike wonder again, but this time with a good sprinkle of maturity, musing about whether or not she was always tied to her forever relationship with an invisible string. "Time mystical time / cutting me open then healing me fine / were there clues I didn't see" are just a few of the beautiful lyrics in this bouncy song of peaceful reflection and gratitude for a good life found in the shambles of past relationships and heartache. Overall, it's a sonic representation of the old adage "everything works out the way it's supposed to", even nodding to the infamous Joe Jonas of twenty-seven-second breakup call fame: "Cold was the steel of my axe to grind for the boys who broke my heart / Now I send their babies presents". This song shows growth and maturity even after juvenile heartache – definitely something worth emulating.
12. mad woman
Seemingly a continuation of the crazy chick motif from "Blank Space" and the newer "the last great american dynasty", Taylor draw a caricature likely of the assumptions the media or perhaps ex-boyfriends have made of her in the past. Of course in this case, it's likely a completely different character she's playing, but this undoubtedly hits very close to home for her and probably so many others. "And you poke that bear / 'til the claws come out / and you find something to wrap your noose around" is just one taste of the very provocative lyrics in this song. The character she also plays in this song is dynamic and intriguing, with a very clear love triangle story behind it, which just begs to be told in more detail through the repetitive piano riffs and almost tribal drums.
13. epiphany
This one is also in the running for being the darkest song on the record, but it does so with a level of deep elegance and reverent charm. It's literally about her grandfather's experiences in the military: "hold your hand through plastic now / Doc, I think she's crashing out / and some things you just can't speak about". Similarly to "my tears ricochet", this song feels also like it is being told in memoriam, with haunting organ tones reverberating against Taylor's echoing vocals and more wistful polyphonic harmonies. It's loyalty, and bravery, and deep sadness all wrapped up and tangled together.
14. betty
Easily the most cognizant of the "old" Taylor Swift (who apparently can come to the phone right now), this song is the adorable story of a love triangle between teenagers – or, more specifically, of a boy named James who cheated on his girlfriend Betty with another girl names Inez over the summer. Most shocking in this tune is the very grating word choice of an f-bomb in the chorus – which, although linguistically fits the vibe and tone of intense teen drama, is something most listeners are largely not used to from Taylor. I understand why she included this based on the narrative context, even if it isn't my personal favorite word choice to include in a repetitive and centralized chorus. Overall though, this song features delightful harmonica, keyboard, and country guitar chords that bring back Taylor's own feeling of youth. My favorite lyrics might be "the only thing I wanna do is make it up to you / so I showed up at your party" which sung as the climbing bass line leads up to the bright and jubilant key change at the end of the bridge and leading into the final chorus which almost made me cry the first time I heard it. Honorable mention also goes to "standing in your cardigan / kissing in my car again" as it's a slick lyrical change which works incredibly well here while also nodding back to the lead single of this album "cardigan".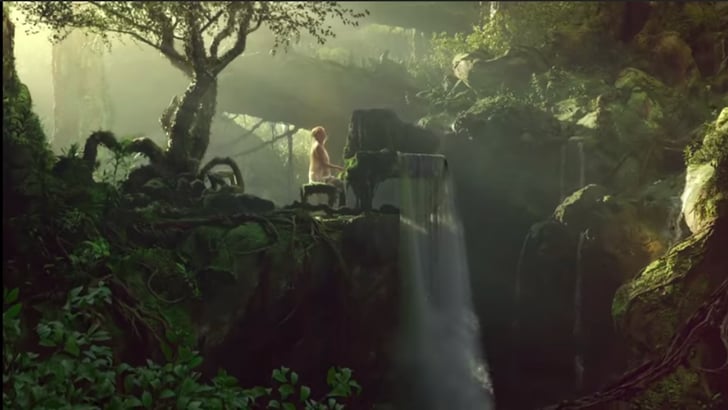 15. peace
The opening of this song sounds almost identical to "the last great american dynasty to me" which signals to me that maybe the two are somehow linked. In this song, Taylor muses over the unfortunate way some relationships are compatible but only up to a certain degree "the devil's in the details but you've got a friend in me / would it be enough if I could never give you peace?" Gorgeous guitar harmonies color this song in between vocals and a digitized beeping just under the surface, which sounds a bit awkwardly sterile and hospital-like. A look into the future, this song is soulful and uncertain, with an unparalleled level of devotion shadowed by guilt of being insufficient.
16. hoax
Ending the album is a very dark and melancholy song that is likely one of the most vague from a story-telling perspective. "Stood on the cliffside screaming 'give me a reason' / your faithless love is the only hoax I believe in". The rhyme scheme is strong, emphasizing Taylor's lyricism and emotive qualities superior to any other. Stark piano is accompanied by soft stringed instruments creating tension in the background as it slowly evolves into a dramatic showing of past woes and struggles: "You knew it still hurt underneath my scars from when they pulled me apart." In this song, I really appreciate this visceral images of pain and longing – not that they aren't present in other parts of the album, but here they're especially full-bodied and thick.
This album really surprised me – I honestly don't think I expected to love it as much as I do. That might be largely because there wasn't any buildup to it, beyond just her social media posts like sixteen hours before the whole thing dropped. Also, given her recent propensity to take a bigger stance in politics, I wasn't sure how much of that might bleed into the music. But with how high tensions are running today on all sides, I was pleasantly surprised to hear that this album is written as a pleasant respite from the confusing and twisted things going on in the world today.
I would definitely recommend listening to this stellar album, preferably at night when everything is quiet and you can take all of it in – because there's just so much here to immerse yourself in.
Angelina Singer
Instagram @angelinasingerauthor
Twitter @asinger320
angelina320@icloud.com