By Kevin Flanagan
BSD Senior Staff Writer
As the Bruins approached the break in their schedule prior to the NHL All-Star game and beyond, it was obvious by the lineup changes instituted by head coach Bruce Cassidy that the B's brass recognized that the lack of focus and physical fortitude displayed by his club needed to be addressed.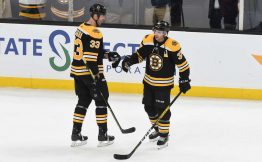 By Kevin Flanagan
BSD Senior Staff Writer
Let's face it, it is hard to argue over the numbers that head coach Bruce Cassidy's club has posted through nearly two-thirds of the season thus far, realists in the New England region recognize that this Bruins team – as currently constructed – would have an extremely difficult task getting back to the Stanley...
Read more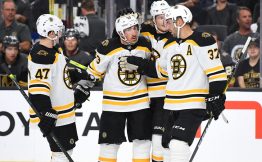 By Kevin Flanagan BSD Bruins Senior Staff Writer This just in, the 2019-20 edition of the Boston Bruins will be good.  After pulling an Alex Cora-esque approach to resting his top-end talent in training camp – with much better results so far – head coach Bruce Cassidy's crew has posted a perfect 3-0 record on the first road trip of the season and his top line of...
Read more