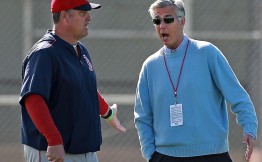 By
Kevin
Flanagan
BSD
Senior
Staff
Writer
I
am
beginning
Read more
By
Kevin
Flanagan
BSD
Senior
Staff
Writer
Just
days
before
Bruins
Read more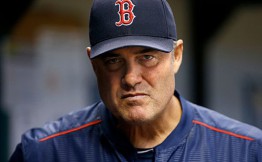 By Kevin Harriman BSD Publisher The Red Sox have announced that John Farrell will be back as manager in 2016. Torey Lovullo, meanwhile, will return as bench coach for 2016.
Lovullo has inked a two-year contract extension with the club taking him through the 2017 season. Surprisingly, Lovullo...
Read more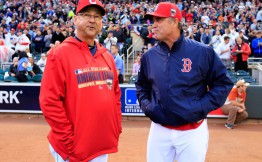 COACHING STAFF UPDATE: Red Sox Manager John Farrell announced on Friday that he has been diagnosed with Stage 1 Lymphoma...While he is on medical leave, Bench Coach Torey Lovullo will serve as interim manager. · In addition, beginning today Bullpen Coach Dana LeVangie will serve as interim bench coach, and Triple-A Pawtucket Pitching Coach Bob Kipper will serve as interim bullpen coach (No. 77).
Read more