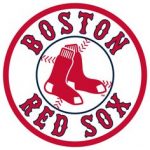 STATE OF THE SOX: The Red Sox lead MLB with 74 wins and own the majors' highest winning percentage (.692).
>>>
The Sox are 18-4 in their last 22 games...They went 13-13 from 4/21-5/18, but they are 44-18 (.710) since then.
>>>
The Red Sox lead NYY by 5.5 games in the AL East...They took over...
Read more