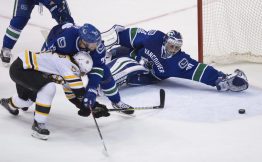 By
Kevin
Flanagan
BSD
Bruins
Senior
Staff
Writer
One
thing
is
for
certain,
Read more
Brady vs. Ryan in Super Bowl LI
by Kristy Spinelli, BSD Correspondent
Foxborough, MA - Within just a few days, it will all be over.  Super Bowl LI will be history and so will all the speculation on a game that will go down in history regardless of who will win. While it's no surprise that one of the quarterbacks who...
Read more