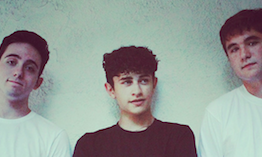 Their latest album deviates from what you might typically hear while also managing to stay super relevant.
Read more
Boston Sports Desk recently got to chat with breakout alternative rocker Mandi Crimmins, and we heard all about her songwriting process, experience studying at Berklee College of Music, happy accident with hair dye, and one very sassy Easter Egg in her latest video. Read on for all that and more below!
***Edited for clarity***
AS: Angelina Singer...
Read more