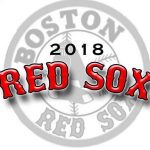 JIMMY FUND:
The 17th annual WEEI/NESN Jimmy Fund Radio-Telethon continues today in support of the Dana-Farber Cancer Institute...Since 2002, this event has raised more than $50 million for cancer treatment and research.
>>>
DONATE:
www.jimmyfundradiotelethon.org
.
SOX STREAKS:
The Red Sox have lost each of their last 3 games, tied for their longest streak of the season...Their only...
Read more