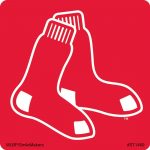 CLINCHED:
The Red Sox clinched a spot in at least the AL Wild Card Game with last night's 7-2 win over TOR.
>>>
This is the 3rd consecutive year in which the Sox have earned a postseason berth, matching the longest streak in franchise history (also 2003-05 and 2007-09).
>>>
This is the 24th time the Sox have...
Read more