You probably know Sam, Audra, and Matt from their work in YouTube cover band First to Eleven, but now they're trying something new. Right now, they're touring with Against the Current and although I sadly wasn't able to attend their Boston show this time around, this album review should suffice.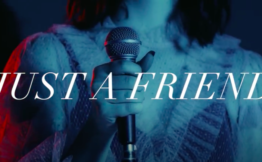 If you've heard the new single and something about the tone, sass, and artistry seems oddly familiar, there's a good reason for that. Concrete Castles is composed of flawless vocalist Audra Miller, badass guitarist Matt Yost, and always-on-beat drummer Sam Gilmann. You might also know them as cover band extraordinaire First to Eleven...
Read More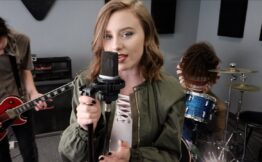 We've ranked their five most iconic cover songs below.
Fronted by the confident vocal powerhouse that is Audra Miller, First to Eleven is a project based out of Erie, Pennsylvania, which began in 2009. Currently backed by Matthew Yost, Sam Gilman, and Ryan Krysiak, Audra's vocals shine brightly against...
Read More