WIDE RECEIVER DANNY AMENDOLA
(On the Philadelphia Eagles) "They're a good football team. They fly around, well coached, great athletes and good organization."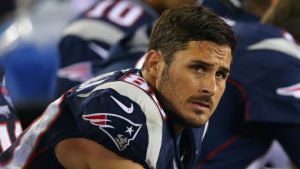 (On whether he remembers watching Super Bowl XXXIX) "I do remember that. I was in college. I was a freshman in college. I think I was at my boy Phillip's house watching Deion Branch...
Read more