By Kevin Flanagan
Call me Captain Obvious, but 2020 has been a year that we would all like to forget but most certainly won't be able to. Terms like self-isolation, social distancing, and the most insidious of them all -the new normal - are so deeply burned into our memory that they are impossible to purge.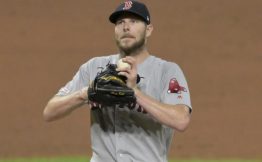 By Kevin Flanagan
BSD Senior Staff Writer
Can we just chalk up the news - which was as unexpected as the economy circling the drain due to the COVID 19 epidemic that is currently sweeping the globe - that Red Sox starter Chris Sale will undergo Tommy John surgery shortly, as just another indication that the days...
Read more