ML WAS -118  OPEN: -120            OVER / UNDER   5.5                WAS -1.5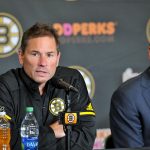 With the...
Read more
HOME FOR THE HOLIDAY: The Red Sox have a home game scheduled on Independence Day for the 6th time in the last 7 years (all but 2012)...Last year's July 4th contest against the Orioles at Fenway Park was postponed due to inclement weather...Boston won on July 4th in 2013, beating the Padres, 8-2...All-time, the Red Sox are 90-67 (.573)on Independence Day.
Read more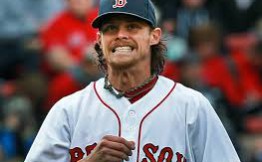 TURN BACK THE CLOCK: Both clubs will pay tribute to Negro League players tonight, wearing uniforms representing the Boston Royal Giants and Seattle Steelheads...The Red Sox will wear road gray uniforms with navy trim and "BOSTON" in block letters across the front, and dark blue caps with red trim, as the Negro league Royal Giants did in 1946.
Read more
By Kevin Flanagan
BSD Bruins Staff Writer
The bizarro world that is the Boston Bruins season continued last night at the Garden as the B's lost in a shootout yet again, to the terrible and tanking Buffalo Sabres.  The weirdness began when it was announced that Bruins goalie Tuukka Rask was suffering from "general soreness" in the hours...
Read more