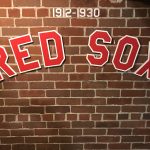 STATE OF THE SOX: The Red Sox lead MLB with 71 wins and own the majors' highest winning percentage (.683).
>>>
The Sox have lost consecutive games for the 1st time since 6/19-20 at MIN...Their season-long 3-game losing streak occurred more than 3 months ago (4/21-24).
>>>
The Sox are 15-4 in their last 19 games...They went 13-13...
Read more