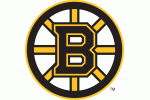 BY KEVIN HARRIMAN
Boston Sports Desk Publisher
BRUINS ASSIGN MATT BARTKOWSKI TO PROVIDENCE; ACTIVATE MARK STUART FROM INJURED RESERVE:
BOSTON, MA – Boston Bruins General Manager Peter Chiarelli announced
today that the club has assigned defenseman Matt Bartkowski to the
Providence Bruins (American Hockey League) and activated Mark Stuart
from injured reserve.
Bartkowski made his NHL debut earlier this season on January 10 and has
made two appearances for Boston this season. The 22-year-old Bartkowski
has skated in 34 games for the P-Bruins this season with 4-8=12 totals.
Bartkowski was acquired by the Bruins on March 3, 2009 from the Florida
Panthers with Dennis Seidenberg for Byron Bitz, Craig Weller and a 2010
second round pick. He was originally selected by the Florida Panthers in
the seventh round (190th overall) in the 2008 NHL Entry Draft.
Stuart sustained a fractured right finger in the club's game on December
7 and has been sidelined since then. Stuart was expected to miss 4-6
weeks with the injury. He has skated in 26 games this year with 0-2=2
totals.