STATE OF THE SOX: The Red Sox have lost each of their last 3 games…They are the only team without a losing streak of 4+ games this season…Only twice in franchise history has BOS gone an entire season without a losing streak of 4+ games (1903 and 2013; won World Series in both years).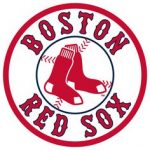 FACING EAST: The Red Sox lead NYY by 7.0 games…Among their 9 previous division titles, their largest margin of victory came in 1995, when they finished 7.0 games ahead of the 2nd-place Yankees.
>>> Of the 186 days of the MLB season from 3/29-9/30, the Sox began 141 of those (75.8%) alone in 1st place and another 7 in a tie for 1st…They took over sole possession of 1st place on 7/2 and have held it ever since…Their largest deficit of the season was 2.0 games.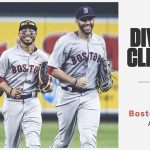 M-V-P! M-V-P!: In his last 5 games, Mookie Betts is 13-for-21 (.619) with 3 HR, 5 2B, 8 RBI, and 10 R…On the season, he has 32 HR and 30 SB and leads the majors in AVG (.346), SLG (.641), runs (128), and XBH (84)…He also ranks 2nd in OBP (.438) and OPS (1.079), as well as 3rd in doubles (47).
>>> Betts leads the majors in WAR, according to Baseball-Reference (10.8) and FanGraphs (10.2)…That is currently the 3rd-highest single-season bWAR for a Red Sox position player, trailing only Carl Yastrzemski (12.5 in 1967) and Ted Williams (10.9 in 1946).
 LEADER OF THE PACK: Mookie Betts' .346 AVG is 17 points ahead of the 2nd-highest mark (J.D. Martinez, .329)…The last Red Sox player to win the AL batting title was Bill Mueller in 2003 (.326), and the last one to lead the majors in AVG was Wade Boggs in 1988 (.366).
>>> According to Elias, Betts would become the 1st major leaguer ever to win a batting title for either league in a season in which he also hit 30+ HR and stole 30+ bases.
>>> Betts could also become the 1st AL player to lead the majors in both AVG and XBH since Mickey Mantle did so in 1956 (Betts enters today with 1 more XBH than Alex Bregman and Trevor Story)…The last NL player to accomplish that feat was Derek Lee in 2005.
>>> The only Red Sox ever to hit .340+ with 80+ XBH are Ted Williams (4 times) and Jimmie Foxx (1938).