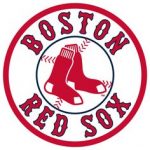 STATE OF THE SOX: The Red Sox own MLB's highest win percentage (.694) and highest run differential (+187)…They have 77 wins, 7 more than any other team (HOU-70).
>>> The Sox are 6-1 in their last 7 games and 21-5 in their last 26…They went 13-13 from 4/21-5/18, but they are 47-19 (.712) since then.
>>> BOS is a season-high 43 games above .500…Prior to 2018, the Sox had not been as many as 41 games above .500 since September 1946 (+54).
>>> The Red Sox own MLB's lowest ERA since the All-Star break (2.55)…Their 1.82 starting pitcher ERA (16 ER/79.1 IP) since the break ranks well ahead of the 2nd-lowest mark in that time (HOU-2.96).
EASTERN STANDARD: The Red Sox lead NYY by 7.5 games in the AL East, the 2nd-largest lead for any 1st-place team (CLE-9.0)…It is their largest lead since September 2013, when they were a season-best 9.5 games ahead.
>>> BOS is 35-14 (.714) vs. AL East opponents…Since the division was formed in 1969, the Sox' best single-season record vs. the AL East came in 2002 (51-25, .671).
>>> The Sox took over sole possession of 1st place on 7/2 and have held it ever since.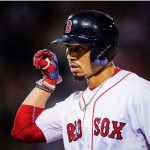 FENWAY FAITHFUL: The Red Sox own the majors' highest winning percentage at home (.727, 40-15), having won 16 of their last 19 games at Fenway.
>>> The Sox have sold out 26 of their 55 home games, including each of their last 19.
 BOSTON'S BEST: The Red Sox' 77 wins are tied for their most ever through 111 games (77-32-2 in 1946)…The 1946 club lost its 112th game.
>>> The Red Sox are 1 of only 19 teams in the Modern Era (1900-pres.) to win 77+ of their first 111 games…9 of the previous 18 won the World Series.
FITTING RIGHT IN: Steve Pearce homered last night and hit 3 HR on Thursday…The only other Red Sox player ever to hit 4 HR in a 2-game span against the Yankees is David Ortiz, who homered twice on 7/4/03 and again on 7/5/03.
>>> In 19 games with BOS, Pearce has hit .357 (20-for-56), including .500 (9-for-18, 5 XBH) vs. LHP.