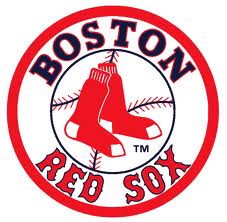 STATE OF THE SOX: The Red Sox are 11-6 in their last 17 games, but they have lost each of their last 2…BOS has had only 1 losing streak of longer than 2 games (3 G, 5/18-20).
>>> The Sox' .542 winning percentage ranks 3rd in the AL and 7th in the majors.
HOME, SWEET HOME: The Red Sox begin a 5-game homestand today…They have won 5 of their last 6 games at Fenway Park and own the 8th-best home winning percentage in the majors (.630, 17-10).
BRIAN'S BACK: Brian Johnson is making his 3rd career ML start tonight…He has won each of his 2 starts in 2017.
>>> Johnson recorded a shutout in his last outing on 5/27 vs. SEA, his 1st ever appearance at Fenway Park (9.0 IP, 5 H, 8 SO, 0 BB)…He became the 1st Red Sox pitcher to throw a shutout of at least 9.0 innings in a Fenway debut since Pedro Martinez on 4/11/98 vs. SEA.
>>> Johnson is the only BOS rookie ever to throw a shutout with 0 BB, 8+ SO, and 5 or fewer hits (source: Elias).
DUSTIN TIME: Dustin Pedroia missed the Sox' last 9 games on the DL…In his last 28 games (since 4/28), he is batting .324 with a .405 OBP (34-for-105, 8 2B, 2 H, 14 BB).
>>> Pedroia has not committed an error in his last 82 games (last: 8/19/16 at DET), totaling 289 chances in that time…In that span (since 8/20/16), all other 2nd basemen have combined to make 257 errors.
PROTECT THIS HOUSE: Craig Kimbrel has converted each of his 27 career save opportunities at Fenway Park, including 1 with ATL in 2012…He has allowed 0 runs and only 6 hits in those 27 games (27.0 IP, 4 BB, 46 SO, .071 opponent AVG).