RED SOX NOTES (78-34)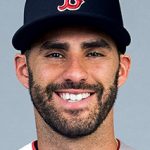 THE RED SOX earned their ML-leading 78th win of the season, improving their ML-best winning percentage to .696.
·       Extended their lead in the AL East to 8.5 games…Have not held a broader lead in the division since September 2013.
·       Clinched the series victory and improved to 7-5 in the season series vs. NYY, having won each of the first 3 games of this series…Have out-scored NYY 76-58 this season.
·       Reached a season-high 44 games over .500 for the first time since the end of play on 9/29/46(+54, 104-50).
·       Their 78 wins are their most ever through 112 team games.
·       Are the 5th team in the Expansion Era (1961-pres.) to win as many as 78 of their first 112 games, joining the 1969 Orioles (109-53), 1998 Yankees (114-48), 2001 Mariners (116-46), and 2017 Dodgers (104-58).
·       Are the 18th team in MLB's Modern Era (1900-pres.) to win as many as 78 of their first 112 games…Of the previous 17, 15 went on to win their league's pennant (88.2%), and 9 (52.9%) won the World Series.
·         Have won 7 of their last 8 games (.875), 22 of their last 27 (.815), and 48 of their last 67 (.716).
·       Have won 17 of their last 20 home games…Their 41-15 home record (.732) is MLB's best.
·       Lead the majors since the All-Star break with a 2.44 ERA (35 ER/129.0 IP)…Red Sox starters own a ML-best 1.65 ERA (16 ER/87.1 IP) in that time.
·       Allowed 1 run on 5 hits after allowing 1 on 1 hit yesterday…The last time the Red Sox held NYY to 1 or 0 runs in consecutive games was 6/1-2/13 (2 G)….The last time they allowed 1 or 0 runs on 5 or fewer hits in consecutive games vs. NYY was 6/16-8/10/93 (2 G).
·       Scored 2 runs in the 1st inning after plating 3 in the opening frame last night…Are 16-0 when scoring multiple runs in the 1st inning this season.
·       Held the Yankees hitless over 9.0 IP beginning with the 4th inning last night and lasting through the 3rd inning today.
·       Scored all their runs on 2 HR…Have hit 6 over the 3 games of this series, and 150 this year…Improved to 61-16 when they hit at least 1 HR, and 42-6 when they hit 2+.
·       Improved to 67-11 (.859) when they score at least 4 runs, marking MLB's best record in such games.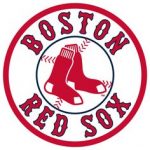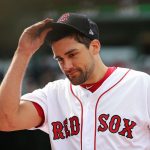 NATHAN EOVALDI (8.0 IP, 3 H, BB, 4 SO) allowed just 3 hits over a career-high-tying 8.0 IP, holding the Yankees scoreless…Earned his 2nd win in 2 starts with BOS.
·       Has allowed 0 runs in 15.0 innings since joining the Red Sox…The last pitcher to begin a Red Sox career with a scoreless streak that long—all as a starter—was Billy Rohr in 1967 (16.0 IP).
·       Extended his overall scoreless-innings streak to 18.0 IP…Lowered his WHIP on the season to 0.89.
·       Became the 3rd Red Sox pitcher to hold his opponents scoreless in each of his first 2 starts with the club, joining Dave "Boo" Ferris in 1945 (4/29-5/6) and Vaughn Eshelman in 1995 (5/2-7).
·       Is the first Red Sox pitcher this season to throw 8.0 scoreless innings…The last was Chris Sale on 9/20/17 at BAL…Since 2000, the only Red Sox pitchers to throw 8.0 scoreless innings vs. the Yankees are Pedro Martinez (twice), Jon Lester (7/3/08), Josh Beckett (4/10/11), David Price (7/16/17-G2), and Eovaldi.
·       The last time he threw 8.0 IP was with the Yankees vs. the Red Sox on 5/7/16…His 3 hits allowed today were his fewest in any of his 8 career starts with 8.0 IP, 5 of which have been scoreless.
·       Faced the minimum through 5.0 innings…Over his last 2 starts, has allowed 7 hits and 1 walk over 15.0 scoreless IP.
·       Surrendered 8 ER over 2.2 IP on 7/13 with TB at MIN…In his other 11 starts this season, has a 2.47 ERA (19 ER/69.1 IP).
·       Became the 11th pitcher in the Expansion Era (since 1961) to start a game for the Yankees against the Red Sox and for the Red Sox against the Yankees…Joined Roger Clemens, David Cone, Ramiro Mendoza, Bill Monbouquette, Rollie Sheldon, Frank Tanana, Luis Tiant, Mike Torrez, Gary Waslewski, and David Wells.
MITCH MORELAND (1-for-3, R, HR, 2 RBI, BB) gave the Red Sox a 2-0 lead with a 2-run home run in the 1st inning, his 13th of the season.
·       Was his first HR since 7/23 at BAL…3 of his last 4 HR, and 5 of his 13 this season, have given the Red Sox a lead.
·       In 2 games this series, is 3-for-6 with a HR and 3 RBI…Over the season series vs. the Yankees, has hit .296 (8-for-27) with 3 R, 2B, 2 HR, and 6 RBI.
·       Passed 50 RBI on the season (51), 37 of which have come vs. RHP.
·       Is tied for 2nd on the team with 10 game-winning RBI, including 4 on HR…No other ML team has as many as 3 players with 10+ game-winning RBI.
J.D. MARTINEZ (1-for-4, R, HR, RBI) hit his ML-leading 33rd HR of the season in the 4th inning, extending the Red Sox' lead to 3-0.
·       Is the first Red Sox hitter with 33+ HR through 112 team games since David Ortiz in 2006 (41)…The only other Red Sox to reach 33 HR that fast are Jimmie Foxx in 1938 and 1939, Mo Vaughn in 1996, Manny Ramirez in 2001, and Ortiz in 2006.
·       His 33 HR are the 6th-most by a hitter in his first season with BOS, most since Manny Ramirez's 41 in 2001.
·       Was his 5th XBH in his last 4 games, and 7th in his last 7…His 62 XBH are tied with Francisco Lindor for 2nd in MLB, trailing only José Ramírez (64)…CLE plays LAA tonight.
·       Leads the majors with 91 RBI and 260 total bases…Also leads MLB with 21 HR, 41 XBH, 56 RBI, and 157 TB at home.
·       The last Red Sox hitter with 21 HR at Fenway through the end of August was Manny Ramirez in 2004 (21)…No hitter has had more since Fred Lynn (26) and Jim Rice (24) in 1979.
·       Has reached base in his last 48 home games (4/12-pres.), a career-long streak and the longest in the majors since a 63-game streak by Ichiro Suzuki from 4/22-10/1/09.
·       His 48-game on-base streak at Fenway is the longest at the venue since a 64-game streak by Wade Boggs from 7/20/87-6/15/88.
·       His .728 career SLG at Fenway is the highest in the venue's history, having passed Frank Robinson (.724) today…His 1.150 Fenway OPS ranks 2nd in the venue's history after Robinson's 1.188 mark, having passed Ted Williams (1.149) today (min. 200 PA).
·       In his last 10 games, has hit .359/.444/.795, going 14-for-39 with 8 runs, 5 2B, 4 HR, and 9 RBI.