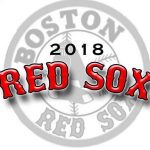 ABOUT LAST NIGHT: The Red Sox won the series opener last night in Philadelphia, 2-1…Sandy Leon and Brock Holt each hit a solo HR to account for all of the Red Sox' scoring.
>>> Holt's game-winning shot was his 2nd career pinch-hit HR (also 9/7/16 at SD) and the first by a Red Sox hitter since Andrew Benintendi on 9/25/17 vs. TOR. 
STATE OF THE SOX: The Red Sox lead the majors with 86 wins, 11 more than any other team…They also lead MLB in win percentage (.711) and run differential (+214).
>>> The Sox' 86 wins are their most ever through 121 games (previous: 83-36-2 in 1946).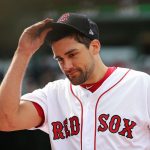 CHASING HISTORY: At 86-35, the Red Sox would need to go 20-21 (.488) or better in their final 41 games to break the franchise's single-season wins record of 105, which was set during Fenway Park's inaugural season (1912).
>>> The Sox have won 100+ games in a season 3 times: 1912 (105-47), 1915 (101-50), and 1946 (104-50).
>>> BOS is a season-high 51 games above .500…Prior to 2018, the Sox had not been as many as 41 games above .500 since 1946 (+54)…According to Elias, Alex Cora is the 2nd first-year manager ever to guide a team to 50+ games above .500 (also Ralph Houk, 1961 Yankees).
WINNING WAYS: The Red Sox are 9-0-2 in their last 11 series…They are 56-20 (.737) in 76 games since 5/19, including 30-6 (.833) in their last 36, 15-2 (.882) in their last 17, and 11-1 (.917) in their last 12.
>>> BOS is the only team without a losing streak of 4+ games this season…The Sox have lost 3 straight games only once, nearly 4 months ago (4/21-24).
>>> The Sox have not been swept in a series of any length this season, but they have earned 12 series sweeps.
MODERN TIMES: The Red Sox are 1 of only 13 teams in the Modern Era (1900-pres.) to win 86+ of their first 121 games…6 of the previous 12 won the World Series.
PITCHING IN: The Red Sox own MLB's 2nd-lowest ERA (3.48)…They rank T-2nd with 12 shutout wins, already surpassing their 2017 total (11)…They lead the majors with 7 shutout wins since 6/24, a span of 43 games.
>>> According to Elias, Sunday's and last night's games marked the first consecutive games in Red Sox history in which their starting pitcher recorded 10+ SO and 0 BB…Chris Sale struck out 12 on Sunday and Rick Porcello fanned 10 last night…David Price (10 SO, 0 BB) also did so in the first game of Saturday's doubleheader at BAL.
>>> Since 7/2, the Red Sox own MLB's lowest starting pitcher ERA (2.91; 65 ER/201.0 IP).