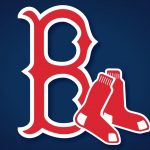 EASTERN STANDARD: The Red Sox lead the Yankees by 1.5 games for 1st place in the AL East, marking the largest lead in the division since 5/2 (2.0 games).
>>> Today is the 57th day of the MLB season; the Sox have held at least a share of 1st place at the start of 50 days.
>>> The Sox are 22-9 (.710) against the AL East (9-3 vs. TB, 6-1 vs. BAL, 4-2 vs. TOR, 3-3 vs. NYY)…In 2017, they were 41-35 (.539) vs. the division.
STATE OF THE SOX: The Red Sox lead the majors with a .694 winning percentage (34-15), having won each of their last 4 games, 6 of their last 7, and 12 of their last 18.
>>> The Sox are 17-13 in their last 30 games, after going 17-2 in their first 19.
>>> This is the 6th time in the Red Sox' 118-year history they have won at least 34 of their first 49 games (also 1946, '78, '86, 2002, '07)…They won the AL pennant in 3 of those 5 previous seasons, missing the postseason in 1978 (99-64) and 2002 (93-69).
>>> The Red Sox are the first team to start 34-15 or better since the 2016 Cubs (35-14), and the first AL team to do so since the 2007 Red Sox (34-15).
PITCHING IN: The Red Sox have allowed a total of 3 runs (2 ER) over their last 3 games, and 6 (5 ER) over their last 4.
>>> The Sox have gone 3 straight games with 1 or 0 ER, their 2nd such streak this season (also 4/15-18, 3 G)…They did not have a streak that long in 2016 or 2017.
>>> Red Sox pitchers have recorded 10+ SO while allowing 1 or 0 ER in 3 straight games, the longest streak by a Red Sox staff in the last 100 years.
>>> BOS ranks 2nd in the AL with a 3.49 ERA (174 ER/448.1 IP), a 1.18 WHIP, and 3.49 SO/BB (496 SO/142 BB).
WHAT A RELIEF: The Red Sox bullpen retired all 9 batters faced last night, striking out 4…Matt Barnes struck out 2 in a perfect 7th inning, Joe Kelly pitched the 8th and earned his 3rd win, and Craig Kimbrel converted his 15th save of the season with a 1-2-3 9th.
>>> In the last 4 games, Red Sox relievers have allowed 0 runs and issued only 1 BB (10.2 IP, 6 H, 13 SO)…In the club's last 10 games since 5/12, BOS relievers have posted a 1.78 ERA (7 ER/35.1 IP) with 7 BB and 37 SO.
ONE-TWO PUNCH: Mookie Betts (16 HR) and J.D. Martinez (15 HR) are the only Red Sox teammates ever to hit 15+ HR apiece within the team's first 50 games of a season.
>>> No other team in 2018 has multiple qualifying hitters with a 1.000+ OPS (25 teams have none)…BOS is also the lone team featuring 2 players with a .330+ AVG.