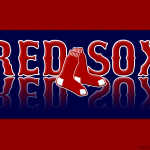 STATE OF THE SOX: The Red Sox lead MLB with 66 wins and own the majors' highest winning percentage (.688).
>>> The Sox are 38-16 (.704) in their last 54 games, including 15-3 in their last 18, and 17-4 in their last 21…They have not lost consecutive games since 6/19-20.
>>> The Sox are the 29th team in the Modern Era (1900-pres.) to win 66+ of their first 96 games…26 of the previous 28 won the pennant, and 16 won the World Series.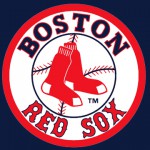 RISE AND SHINE: The Red Sox own MLB's highest win percentage in day games (.815, 22-5)…They have won 16 of their last 18 day games, including each of their last 6.
>>> The Sox lead the majors in AVG (.284), SLG (.465), and OPS (.816) in day games…Their 3.21 ERA in day games ranks 2nd in MLB (87 ER/244.0 IP).
LEADING OFF: Mookie Betts leads the majors in AVG (.357), 22 points ahead of the 2nd-highest mark (Altuve-.335)…He also leads MLB in SLG (.697) and OPS (1.142), and ranks 2nd in OBP (.445) and 4th in at-bats per HR (12.78).
>>> Betts owns MLB's longest active hitting streak (11 games), during which he is batting .457 (21-for-46)…He has a .525 OBP during his current 17-game on-base streak…He has multiple hits in each of his last 5 games, a new career best.
>>> Betts has scored at least 1 run in each of his last 8 games, tied for the longest streak of his career…He has scored 78 runs in 76 games and has recorded more walks (44) than strikeouts (41).
STEADY EDDIE: Eduardo Rodriguez has not allowed a run in his last 13.2 IP, the longest active scoreless streak in MLB and the 2nd-longest of his career (15.1 IP in 2017).
>>> The Sox are 15-3 in Rodriguez's starts in 2018…The only other pitchers to start 15+ team wins this season are Luis Severino (18), Jon Lester (15), and Gerrit Cole (15).
>>> Rodriguez has already set a career high in wins (11)…He has a 2.82 ERA (21 ER/67.0 IP) in his last 12 starts.