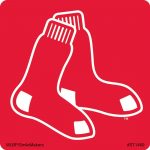 STATE OF THE SOX: The Red Sox lead MLB with 104 wins and a .680 win %…No other team has more than 95 wins.
>>> The Sox can secure MLB's best record as early as tonight, with a win over Cleveland AND an Astros loss (HOU hosts LAA at 8:10 p.m. ET).
>>> The Sox have finished with sole possession of MLB's best record 4 times: 1903, 1912, 1915, and 1946…They also held a share of MLB's best record in 2007 and 2013.
THREE-PEAT: The Red Sox clinched the 2018 AL East title last night with an 11-6 win at NYY, their 3rd consecutive year winning the division…This is the 1st time in franchise history BOS has finished in 1st place in 3 consecutive seasons.
>>> The Sox have won the AL East 10 times since the division was formed in 1969…Their largest margin of victory came in 1995, when they finished 7.0 games ahead of the 2nd-place Yankees…They currently lead the Yankees by 10.5 games.
 M-V-P! M-V-P!: Last night, Mookie Betts went 4-for-5 with 5 RBI, 3 R, 1 HR, and 2 2B…His 2-out, 3-run homer off Aroldis Chapman in the 8th inning gave the Sox an 11-6 lead.
>>> Betts leads the majors in WAR, according to both FanGraphs (9.4) and Baseball-Reference (10.2).
>>> Betts leads the majors in AVG (.339) and ranks 2nd in runs (121), OBP (.432), OPS (1.057), and XBH (tied, 79), as well as 3rd in SLG (.625) and doubles (44).
>>> This is the 2nd time Betts has recorded at least 40 doubles, 5 triples, and 30 HR in a season (also 2016)… The only other Red Sox player ever to do that in multiple seasons is Ted Williams (1939 & 1947).
CY OF RELIEF: Chris Sale has not allowed a run in his last 32.0 IP and has not given up a HR in his last 72.0 IP…The Red Sox have won each of his last 9 starts, during which he is 6-0 with a 0.19 ERA (1 ER/48.0 IP), 82 SO, and 6 BB.