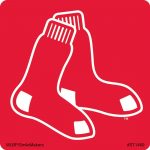 STATE OF THE SOX: The Red Sox lead the majors with 85 wins, 11 more than any other team…They also lead MLB in win percentage (.708) and run differential (+213).
>>> The Sox' 85 wins are their most ever through 120 games (previous: 83-35-2 in 1946)…They are 1 of only 14 teams since 1900 to win 85+ of their first 120 games.
>>> The Red Sox are 9-0-2 in their last 11 series…They are 55-20 (.733) in 75 games since 5/19, including 29-6 (.829) in their last 35, 14-2 (.875) in their last 16, and 10-1 (.909) in their last 11.
CHASING HISTORY: At 85-35, the Red Sox would need to go 21-21 (.500) or better in their final 42 games to break the franchise's single-season wins record of 105, which was set during Fenway Park's inaugural season (1912).
>>> BOS is a season-high 50 games above .500…Prior to 2018, the Sox had not been as many as 41 games above .500 since 1946 (+54)…According to Elias, Alex Cora is the 2nd first-year manager ever to guide a team to 50+ games above .500 (also Ralph Houk, 1961 Yankees).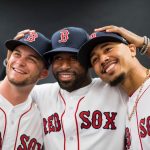 EASTERN STANDARD: The Red Sox lead the Yankees by a season-high 10.0 games, their largest lead since the 2007 club was as many as 11.5 games ahead in the AL East.
>>> The Sox own the 2nd-largest lead for any 1st-place team (CLE-12.5)…They took over sole possession of 1st place on 7/2 and have held it ever since.
>>> The Sox won the AL East title in 2016 and 2017; they have never finished in 1st place in 3 consecutive seasons.
ON THE OFFENSIVE: The Red Sox have scored 659 runs, 46 more than any other team (NYY-613)…They also lead MLB in runs per game (5.49), AVG (.270), SLG (.465), OPS (.804), doubles (267), and XBH (458)…They lead the AL in OBP (.340) and own MLB's 2nd-lowest strikeout % (19.7).
>>> The Sox have homered in each of their last 11 games (22 HR total)…They rank 2nd in MLB with 166 HR, only 2 shy of their 2017 total (168; fewest in the AL).