RED SOX ACQUIRE UTILITY PLAYER
EDUARDO NUÑEZ FROM SAN FRANCISCO
Send Minor League Right-handed Pitchers
Shaun Anderson and Gregory Santos to Giants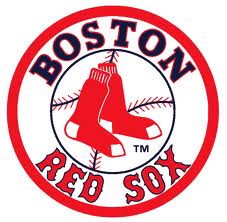 BOSTON, MA – The Boston Red Sox today acquired utility player Eduardo Nuñez from the San Francisco Giants in exchange for minor league right-handed pitchers Shaun Anderson and Gregory Santos
Nuñez, 30, has hit .308 (93-for-302) with 20 doubles, four home runs, and 31 RBI in 76 games for the Giants this season, adding 18 stolen bases in 23 attempts. The right-handed batter has hit safely in 38 of his last 42 games since May 12, batting .353 (61-for-173) with a .497 slugging percentage in that time. He reached base in 33 consecutive games from May 12 to July 16, the longest streak by any major leaguer this season. Nuñez has made 47 starts at third base in 2017, as well as 17 in left field, 10 at shortstop, and one in right field.
A native of Santo Domingo, Dominican Republic, Nuñez has hit .409 (27-for-66) with runners in scoring position this season. He is batting .312 (67-for-215) against right-handed pitchers, compared to .299 (26-for-87) versus left-handers. Named an American League All-Star in 2016, Nuñez has batted .279 (557-for-1,999) with 38 home runs and 123 stolen bases over eight major league seasons with the New York Yankees (2010-13), Minnesota Twins (2014-16), and Giants (2016-17). In nine career postseason games with the Yankees (2011-12) and Giants (2016), Nuñez has gone 3-for-14 with a double, a triple, and a home run.
Anderson, 22, has gone 6-3 with a 3.42 ERA (37 ER/97.1 IP) in 18 starts between Single-A Greenville and High-A Salem in 2017. Selected by the Red Sox out of the University of Florida in the third round of the 2016 June Draft, the right-hander has posted a 1.15 WHIP and held opponents to a .228 batting average this season. He made only two appearances for short-season Single-A Lowell in 2016, allowing nine earned runs in 2.2 innings.
Santos, 17, was signed by Boston as an international free agent on August 28, 2015. He has made seven starts for the Dominican Summer League Red Sox this season, going 2-0 with a 0.90 ERA (3 ER/30.0 IP), 24 strikeouts, and 15 walks. The right-hander made his professional debut in 2016, when he went 3-3 with a 4.17 ERA (19 ER/41.0 IP) in 16 appearances (10 starts) for the Dominican Summer League Red Sox2.