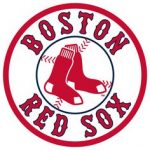 ON THE ROAD AGAIN: The Red Sox are 4-0 on the road in the postseason, having out-scored the Yankees and Astros by a combined score of 36-12 away from Fenway Park.
>>> This is the 1st time the Sox have ever won each of their first 4 road games in a postseason…The only other time the Sox have won 4+ consecutive road games in a single postseason is 2004 (ALCS Games 6-7, WS Games 3-4).
GAME 5: Prior to the 2018 ALCS, it had been 100 years since the Red Sox held a 3-1 lead in any best-of-7 playoff series…Each of the previous 4 instances came in the World Series: 1912 (def. NYG, 4-3), 1915 (def. PHI, 4-1), 1916 (def. BRO, 4-1), and 1918 (def. CHC, 4-2).
>>> The Sox are the 22nd team to hold a 3-games-to-1 lead in an ALCS since the best-of-7 format was adopted in 1985…17 of those previous 21 teams won the series.
>>> The last 3 teams to overcome a 3-games-to-1 deficit and win the ALCS were Red Sox clubs (2007 vs. CLE, 2004 vs. NYY, and 1986 vs. CAL)…The only other team to accomplish the feat was the 1985 Royals (vs. TOR).
JUNIOR MINTS: Jackie Bradley Jr. has 3 hits in the ALCS, each of which has driven in multiple runs with 2 outs…He is the 1st player in MLB history to have 3 straight multi-RBI games in the postseason from the No. 8 or 9 spots in the batting order.
>>> Including the postseason, the Red Sox are 14-0 in 2018 when Bradley homers.
>>> Bradley is the 22nd player with 3 straight multi-RBI games in a single postseason (1920-2018), 1 shy of the MLB record (STL's Reggie Sanders, 4 straight in 2005).
>>> Bradley has 9 RBI in the postseason (all in the ALCS), tied with Manny Machado for the MLB lead…The franchise record for RBI in a postseason series is 12 (John Valentin, 1999 ALDS), and the Sox' record for RBI in an ALCS is 11 (David Ortiz, 2004).
TAKE THE LEAD: The Red Sox are 6-0 this postseason when scoring the game's 1st run (0-2 when they don't).
>>> The Sox have scored multiple runs in the 1st inning in each of their last 3 games, tying the franchise's longest streak in postseason history…They also accomplished the feat in 1999 (ALDS Games 4-5, ALCS Game 1) and 2004 (ALCS Game 7, WS Games 1-2).