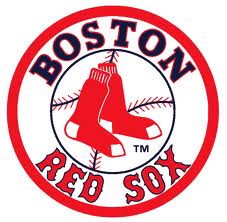 STATE OF THE SOX: The Red Sox have won each of their last 8 games, MLB's longest active win streak and the club's longest since September 2016 (11 games).
>>> The Sox are a season-best 16 games above .500…They are 3 games ahead of their 2016 pace (62-52).
>>> Since 5/21, the Sox have had 3 winning streaks of 6+ games and only 1 losing streak of 3+ games.
EASTERN STANDARD: The Red Sox are 4.5 games ahead of the Yankees in the AL East, tied for their largest lead of the season (also at the end of play on 7/7)…The Sox' largest lead of the 2016 season was 5.5 games.
BRONX TRIO: This series' Red Sox starting pitchers—Eduardo Rodriguez, Drew Pomeranz, and Chris Sale—have a combined 1.69 ERA in 11 appearances (9 starts) at Yankee Stadium (12 ER/64.0 IP).
>>> Rodriguez has a 1.80 ERA (4 ER/20.0 IP) in 3 starts in the Bronx…He has thrown 6.0+ innings and allowed 2 ER or fewer in each of those outings, earning the win and giving up only 1 ER in each of his last 2.
PITCHING IN: The Red Sox lead the AL and rank 3rd in the majors in ERA (3.63)…In their last 39 games since 6/26, the Sox have posted a 3.04 ERA, 2nd-lowest in the majors (LAD-2.72) and 0.51 lower than any other AL team.
>>> In their last 4 games, Sox pitchers have struck out 47 batters and walked only 4.
>>> BOS starters have recorded 5 consecutive quality starts…They have an AL-low 3.30 ERA in 44 games since 6/20, the 2nd-lowest mark in MLB (LAD-2.35).
WHAT A RELIEF: Red Sox relievers have thrown 18.0 scoreless innings in the club's last 6 games (2 BB, 23 SO) and have retired their last 14 batters faced.
>>> The Sox' bullpen leads the majors in ERA (2.90); no other team has a bullpen ERA of 3.00 or lower.
HAVE WE BENINTRODUCED? Andrew Benintendi is batting .500 with a .593 OBP in August (11-for-22, 4 BB, 1 HBP, 1 HR, 3 2B)…He is 5-for-5 in SB attempts in the month.