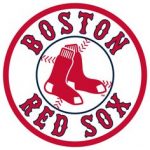 STATE OF THE SOX: The Red Sox lead the majors in wins (79) and own MLB's highest winning percentage (.699).
>>> The Sox' 79 wins are their most ever through 113 games (previous: 78-33-2 in 1946)…The last time they were MLB's 1st team to 80 wins was 2007 (80-51).
>>> The Sox have won each of their last 4 games…They are 8-1 in their last 9 games and 23-5 in their last 28…They are unbeaten in their last 9 series (7-0-2).
>>> BOS is the only team without a losing streak of 4+ games this season…They have lost 3+ consecutive games only once, more than 3 months ago (4/21-24).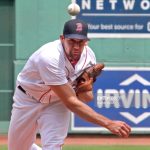 PITCHING IN: Since the All-Star break, Red Sox pitchers lead the majors in ERA (2.40), opponent AVG (.203), and opponent OPS (.594)…In their last 7 games, BOS pitchers have a 1.85 ERA (14 ER/68.0 IP) and a .186 opponent AVG.
>>> Overall, the Sox rank 2nd in the majors with a 3.43 ERA, the club's 2nd-lowest mark through 113 games in the Live Ball Era (3.25 in 1943)…The Sox have already matched their 2017 total in shutout wins (11).
 START ME UP: Red Sox starting pitchers have a 1.74 ERA in the club's last 17 games (20 ER/103.1 IP)…According to Elias, it had been 100 years since Sox starters posted an ERA that low over any 17-game span (1.64 from 8/15-9/2 in 1918).
>>> BOS starters have allowed 2 runs in their last 20.0 IP.
>>> Sox starters have allowed 1 or 0 ER in 10 of the club's 15 games since the All-Star break.
SANDY LAND: The Red Sox are 23-1 in Sandy Leon's last 24 starts at catcher, having won each of the last 12.
>>> Among the 29 players who have started at least 50 games at catcher this season, Leon ranks 1st in catcher ERA (2.92)…His 3.45 catcher ERA since the start of 2016 also ranks 1st in MLB (min. 150 starts).
 ON THE OFFENSIVE: The Red Sox lead MLB in runs per game (5.31), AVG (.269), SLG (.457), OPS (.794), doubles (248), and XBH (420).
>>> Mookie Betts leads the majors in AVG (.342), SLG (.652), and runs per game (0.96)…He is the only major leaguer with 20+ HR (26), 20+ steals (21), and 10+ defensive runs saved (11, source: FanGraphs).
>>> J.D. Martinez leads the majors in RBI (93) and total bases (261) and shares the lead in HR (33)…He also ranks among ML leaders in AVG (4th, .324), OBP (10th, .392), SLG (2nd, .641), and OPS (4th, 1.033).