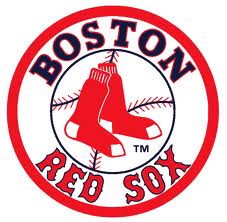 SOX & M'S: The Red Sox continue a 6-game season series with the Mariners today (2-1 so far)…BOS has won 6 of the last 7 season sets since 2010 (1-5 vs. SEA in 2014).
>>> 12 of the last 23 games between these teams in Seattle have been decided by 1 run, including 6 of the last 9…Boston is 24-19 here since 8/4/07.
>>> BOS holds a 237-175 (.575) edge in the all-time series between these teams, the best record for any AL club against SEA (Mariners' 1st season was 1977).
LEAD THE WAY: Dustin Pedroia leads the AL and ranks 2nd in MLB with 23 RBI in July, his most in any calendar month of his career (previous: 22 in July 2011).
RISPY BUSINESS: The Red Sox are 17-for-30 (.567) with RISP in their last 5 games…Mookie Betts (.395) and Dustin Pedroia (.392) rank 2nd and 3rd in the AL in AVG with RISP…The AL's top 3 OBP marks with RISP belong to Betts (.480), Pedroia (.480), and Andrew Benintendi (.468).
DEVEN UP: In 18 games since 6/27, Deven Marrero has hit .327 (17-for-52) with 11 RBI…The Red Sox are 9-3 in the last 12 games in which Marrero has started.
>>> Marrero is 8 for his last 17 with RISP, including 3 for his last 3…Against LHP this season, he has hit .326 with a 1.013 OPS (14-for-43, 5 2B, 3 HR).
WELCOME TO THE SHOW: The Red Sox today selected 3B Rafael Devers to the ML roster from Triple-A Pawtucket…Devers has hit .311 (100-for-322) with 20 HR and a .955 OPS in 86 games between Double-A and Triple-A this season…He was ranked No. 6 in Baseball America's 2017 Midseason Top 100 Prospects list.
>>> Devers will not turn 21 years old until 10/24…The last Red Sox players to appear in a game at 20 or younger were Xander Bogaerts (2013), Jeff Suppan (1995), Rich Gedman (1980), and Dwight Evans (1972).
>>> Devers would be the 7th player to make his ML debut with BOS this year, joining Ben Taylor (4/7), Hector Velázquez (5/18), Sam Travis (5/24), Austin Maddox (6/17), Tzu-Wei Lin (6/24), and Kyle Martin (7/20).