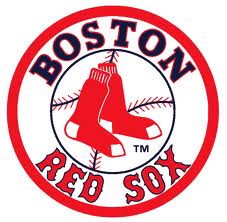 STATE OF THE SOX: Boston is 3-7 in its last 10 games but has won 2 of its last 3…Entering play today, the Red Sox are still only 3.5 games behind the Indians for the AL's best record and 1.5 games behind the division-leading Orioles.
IS THIS ABAD TIME?: The Red Sox today acquired LHP Fernando Abad from MIN in exchange for minor league RHP Pat Light…Abad has held lefties to a .163/.192/.265 line this season and has allowed only 2 HR in 34.0 IP overall.
PITCHING IN: Red Sox pitchers have a 3.56 ERA (63 ER/159.1 IP) in the club's last 18 games (beginning 7/9)…Boston's starters have pitched into the 6th inning in 15 of those 18 games…The Sox are 41-20 when their starters go at least 6.0 IP, including 9-2 in their last 11 such games.
ROAD WARRIORS: In their last 9 games away from Fenway Park (beginning 6/28), Red Sox pitchers have posted a 2.79 ERA (24 ER/77.1 IP)…In those games, Boston's bullpen has allowed only 2 ER in 19.0 IP (0.95 ERA).
· Boston's .523 winning percentage (23-21) away from home ranks 3rd in the AL and 8th in the majors.
REMEMBER ME?: David Ortiz, originally signed by the Mariners almost 24 years ago in November 1992, has reached base safely in 35 consecutive games against his former organization, dating back to 5/1/11 (.357/.429/.597, 46-for-129, 10 2B, 7 HR, 20 BB)…This is Ortiz's longest career on-base streak against any team.