STATE OF THE SOX: At 9-1, the Red Sox own the AL's best record, tied with NYM (also 9-1) for best in MLB…The Sox are off to the best start through 10 games in the franchise's 118-year history…They are the 1st AL East team to win at least 9 of a season's first 10 games since the 2003 Yankees (9-1).
>>> In the last 25 years (1994-2018), only 6 teams have started 10-1 or better, most recently the 2013 Braves…The last AL club to start 10-1 was KC in 2003, and the last AL East team to do so was MIL in 1987 (11-0).
LEADING OFF: Last night, Mookie Betts reached base in all 5 PA, scored a career-high 5 runs, hit his 3rd career grand slam, and doubled twice…Since RBI became an official stat in 1920, Betts is the only Red Sox player with 4+ hits, 4+ runs, and 4+ RBI in a game vs. NYY (source: ESPN Stats & Info).
>>> Betts has led off the 1st inning with a double and come around to score in each of the Sox' last 3 games…Dating back to 2017, the Sox have won their last 7 games when Betts leads off the 1st with a hit.
>>> Betts leads the majors in runs (13), tied for the most by a Red Sox player in the team's first 10 games of any season since at least 1908 (also Dom DiMaggio in 1942).
ON THE OFFENSIVE: In their last 3 games, the Red Sox have scored 32 runs with a .307/.402/.554 batting line (31-for-101, 11 2B, 1 3B, 4 HR)…In those games, they went 16-for-34 (.471) with 8 XBH with runners in scoring position.
>>> The Sox lead MLB in doubles (30) and BB/SO ratio (0.64, 42 BB/66 SO)…They also lead the AL in OBP (.341) and rank among league leaders in AVG (2nd, .259), runs (T-3rd, 56), and XBH (T-2nd, 40).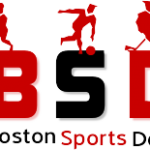 PRICE CHECK: Since returning from the disabled list on 9/14/17, David Price has thrown 29.1 consecutive scoreless innings, including the postseason…He has allowed 0 runs in 14.0 IP in 2018, his longest scoreless streak to begin any season.
>>> Price owns the longest scoreless streak to begin a season for a Red Sox starter since Hideo Nomo in 2001 and Pedro Martinez in 2000 (both 14.0)…The last BOS starter to open a season with a longer scoreless streak was Vaughn Eshelman in 1995 (18.0).
>>> Including the postseason, Price has not allowed a run in his last 26.0 IP at Fenway Park, beginning in the 5th inning on 6/29/17 vs. MIN.