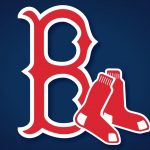 HIGH FIVE: The Red Sox are 5-1, having won each of their last 5 games…This is only the 16th time in the franchise's 118-year history the club has won at least 5 of its first 6 games, most recently doing so in 2006, 1999, and 1969…The Sox have started 6-1 or better in 9 seasons (last: 2006).
>>> This is only the 2nd time the Sox have lost their 1st game of a season, then won their next 5…The 1904 team lost to the Yankees on Opening Day, then won its next 7 games en route to the AL pennant.
BACK IN BOSTON: The Red Sox open their home schedule today against the Rays (2:05 p.m.)…Fans are encouraged to be in their seats by 1:15 p.m. for pre-game ceremonies.
>>> The Red Sox are 70-47 (.598) all-time in home openers, including 61-45 (.575) at Fenway Park…The Sox have won their 1st home game in 11 of the last 13 seasons (2005-17), including a club-record 9 straight home-opening wins from 2005-13.
COMFORT ZONE: Including the postseason, David Price has not allowed a run in his last 19.0 IP at Fenway Park.
>>> In 35 regular season appearances (32 starts) at Fenway, Price is 17-5 with a 3.12 ERA (76 ER/219.0 IP)…Among pitchers with at least 20 starts at the venue, Price ranks 3rd all-time in winning % (.773) behind Smoky Joe Wood (.867, 39-6) and Tex Hughson (.781, 57-16) (source: Elias).
A NEW PERSPECTIVE: Alex Cora appeared in 162 games at Fenway Park as a player, including 5 in the postseason…In his final regular season game here, Cora scored the winning run for the Sox in the 10th inning of a 4-3, walk-off win over the Yankees on 9/28/08…He led off the 10th with a triple.
>>> Cora's lone HR at Fenway was a game winner…On 8/31/06 vs. TOR, he broke a 4-4 tie in the 7th inning with a 2-out, 2-run shot off Roy Halladay (W, 6-4).
YOU AGAIN?: This is the 4th time the Red Sox have faced the Rays in their home opener…BOS won each of the previous 3 meetings in 2001 (11-4), 2009 (5-3), and 2012 (12-2).
>>> The last time the Sox' 1st home opponent and 1st road opponent were the same was 2005 (Yankees).