RED SOX NOTES (71-33)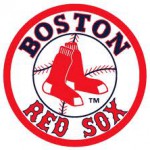 THE RED SOX lost the series opener, falling to 3-3 since the All-Star break and 1-3 vs. MIN this season.
Fell to 58-4 when leading after 6 innings…Are 48-7 when they score first.
Dropped to 5-16 in games with less than 3 runs scored…Marks just their 3rd loss this season when allowing 2 or fewer runs (also 6/8 vs. CWS, 6/16 at SEA).
Are 5-3 in their last 8 games, 15-4 in their last 19, and 20-6 in their last 26.
Lost for just the 2nd time in their last 12 games at Fenway Park…Are tied with NYY for the majors' highest home winning percentage (.708, 34-14).
Fell to 310-311 in their all-time series vs. MIN.
Have lost 3 of their last 4 games without a home run…Are 15-17 in games without a HR this season.
Red Sox starters have allowed 0 ER in 6 of the club's last 8 games, including 5 of the last 6.
Brian Johnson struck out Robbie Grossman to end the 1st inning, recording the Red Sox' 1,000th strikeout of the season…Marks the fastest (104 G) the Red Sox have ever reached 1,000 team strikeouts (now at 1,008).
BRIAN JOHNSON (5.2 IP, 4 H, 3 BB, 5 SO) held
MIN scoreless over 5.2 IP, his 2nd straight start with 0 ER (5.0 IP on 7/21 at DET).
In 6 starts this season, is 1-1 with a 1.80 ERA (6 ER/30.0 IP)…Has allowed 2 or fewer ER in each of his 6 starts.
His 1.80 ERA as a starter is the lowest in the AL and 2nd-lowest in the majors among pitchers with 25.0+ IP as a SP (Jacob deGrom, 1.71).
Allowed 4 of his first 5 batters to reach before setting down 14 straight Twins from the final out of the 1st through the 1st out of the 6th.
Has a 2.60 ERA in his last 10 starts (15 ER/52.0 IP).
Has not allowed an ER in his last 11.2 IP.
In his 6 career starts at Fenway, is 1-0 with a 2.41 ERA (9 ER/33.2 IP).
XANDER BOGAERTS (2-for-4, 2B) doubled to left in the 1st inning, his 30th double of the season, and added a single in the 9th.
Recorded the Red Sox' lone multi-hit effort of the night, his 24th of the season.
7 of his last 9 hits have gone for extra bases…Has 4 2B in his last 4 games and is 5 shy of his career high (35 in 2015).
Has 48 XBH in 85 games this year, matching his total in 148 games in 2017.
Is the only AL player with 30+ doubles in each of the last 4 seasons (2015-18)…The only other Red Sox SS with as many as four 30-double seasons are Joe Cronin (6) and Nomar Garciaparra (6).
Joined Ted Williams (1939-42) and Carl Yastrzemski (1961-65) as the only Red Sox hitters with four 30-double seasons before turning 26…Mookie Betts would join that group with 5 more 2B this season.
Is a career .382/.401/.534 hitter in 31 games vs. the Twins.
Has 7 2B, 2 3B, 4 HR, and 20 RBI over his last 17 games, going 21-for-64 (.328) with 14 runs scored and a .688 SLG.
J.D. MARTINEZ (1-for-4) has reached base in his last 40 home games (4/12-pres.), a career-long streak, the longest active in the majors, and the longest in the majors since 2016.
Since 2010, the only other home on-base streak of 40+ games by an AL hitter was a 46-game stretch by Miguel Cabrera in his 2013 MVP season.
His 40-game on-base streak at Fenway is the longest at the venue since Nomar Garciaparra reached in 42 straight from 9/18/02-6/28/03.
In the last 50 seasons (1969-2018), the only other Red Sox players with 40+-game home on-base streaks are Garciaparra (twice), Mo Vaughn, and Wade Boggs (twice).