START ME UP: Red Sox starting pitchers opened the 2018 season with 18.0 scoreless innings (Sale-6.0, Price-7.0, Porcello-5.0)…According to Elias, that is the club's 3rd-longest stretch to begin a season behind only 1919 (20.0 IP) and 1940 (19.0 IP).
>>> This is the 1st time since 2001 Red Sox starters have allowed 1 or 0 runs in each of the club's first 3 games of a season (Martinez, Nomo, Castillo).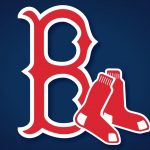 'X'TRA BASES: In his first 3 games, Xander Bogaerts has gone 3-for-4 (2 2B), 2-for-4 (2 2B), and 3-for-4 (HR, 2B)…He is the only Red Sox player ever to record multiple XBH in each of his first 3 games of a season (source: Elias)…The only other major leaguer to do that since 1900 is LAD's Adrian Gonzalez (2015).
>>> Dating back to 2017, Bogaerts has hit safely in 12 consecutive regular season games, the AL's longest active streak and the majors' 2nd-longest (Marte-13).
SOX & RAYS: 20 of the last 31 games between the Red Sox and Rays have been decided by either 1 or 2 runs, with the Sox going 12-8 in those…13 of those games were decided by 1 run; BOS won 7 of them.
WHERE DID WE LEAVE OFF?: Today's Red Sox starting pitcher, Hector Velázquez, begins the 2018 season with an active scoreless streak of 13.1 IP (began 6/19/17)…He allowed 6 ER in 5.0 IP in his ML debut with the Sox on 5/18/17 at OAK, but went 3-0 with a 0.92 ERA (2 ER/19.2 IP) in the majors for the remainder of 2017.
ON THIS DATE: Twenty years ago, on 4/1/98, Pedro Martinez made his Red Sox debut with 7.0 shutout innings of 3-hit ball in a 2-0 win over OAK…His 11 SO matched the club record for the most K's in a Sox debut (also Hideo Nomo in 2001 and Don Aase in 1977).
>>> Fifteen years ago, on 4/1/03, Kevin Millar broke an 8-8 tie in the top of the 16th inning with a solo HR, lifting the Red Sox to a 9-8 win over TB in the 2nd game of the season.