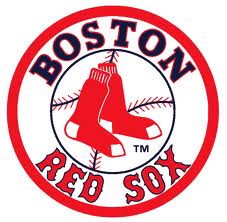 STATE OF THE SOX: The Red Sox have won 3 of their last 4 games and are 14-7 in their last 21 (since 5/21)…Their .667 win percentage in that time ranks T-4th in the majors.
>>> The Sox are 7 games above .500, matching their season high (also 32-25 and 34-27).
COMEBACK KIDS: Last night marked the Sox' 5th win this season when trailing after 7 innings, the most such victories in the majors…In 2016, they didn't earn their 5th such win until 8/1 at SEA, their 104th game of the season.
WHAT A RELIEF: BOS relievers have allowed only 1 ER in 16.1 IP during this homestand…The Sox' bullpen ranks 4th in the majors in ERA (2.97).
SEEING DOUBLE: Mookie Betts went 4-for-5 with a career-high 3 doubles last night…He leads the majors with 106 doubles since the start of 2015.
SLUGGING SOX: Andrew Benintendi and Hanley Ramirez each homered for the Sox last night…BOS has won 10 consecutive games when hitting multiple homers (11-1 in 2017).
LIGHTS, CAMERA, ACTION: The Red Sox played their 1st night game at Fenway Park 70 years ago today…On 6/13/47, the Red Sox rallied for 5 runs in the 5th inning of a 5-3 win over the White Sox as a capacity crowd of 34,510 witnessed the venue's 1st ever game under the lights.