STATE OF THE SOX: The Red Sox own the majors' best record at 12-2 (.857), marking the best start through 14 games in the franchise's 118-year history.
>>> The Sox rank 2nd in the majors with a +40 run differential (1st-LAA, +48)…Through 14 games in 2017, BOS was 9-5 with a +3 run differential.
>>> Only 2 other AL East clubs have started 12-2 or better since the division was formed in 1969: the 1984 World Series champion Tigers (started 13-1) and the 1987 Brewers (started 13-1).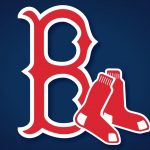 WINNING WAYS: The Red Sox lost to the Rays on Opening Day, 6-4, but they have since gone 12-1…It is the first time BOS has gone 12-1 over any 13-game stretch since 2011 (12-1 from 6/3-17).
>>> The Sox have not gone 13-1 over any 14-game stretch since 2006 (14-1 from 6/16-7/2).
KEEPING SCORE: The Red Sox rank 2nd in MLB in runs scored per game (6.14)…They have scored 6+ runs in each of their last 7 games.
>>> The Sox lead the majors in doubles (43) and XBH (58)…They also lead the AL in OBP (.353)…BOS ranks 2nd in the majors in AVG (.273) and 3rd in OPS (.794).
JACKIE ROBINSON DAY: Today is MLB's 15th annual Jackie Robinson Day, the 71st anniversary of his 1st ML game at Ebbets Field on 4/15/47 for the Brooklyn Dodgers.
>>> For a 10th consecutive year, all players and on-field personnel across MLB will wear No. 42 jerseys, which will be auctioned off to benefit the Red Sox Foundation…Jackie Robinson Scholars will also be featured as part of the pre-game ceremonies.
BOSTON STRONG: Five years ago, on 4/15/13, the Red Sox earned a 3-2, walk-off win over the Rays on Patriots' Day…Less than an hour later, two bombs exploded near the finish line of the Boston Marathon.
>>> Today, the City of Boston will acknowledge the 2013 Marathon bombing with a moment of silence at 2:49 p.m…The Red Sox will observe that moment during the 7th-inning stretch of today's game.
>>> Proceeds from the Red Sox Foundation's 50/50 raffle from today's game will be donated to 11 different Marathon-related charities.