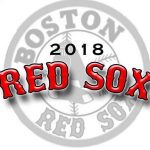 STATE OF THE SOX: The Red Sox lead the majors with 88 wins, 10 more than any other team…They also lead MLB in win percentage (.704) and run differential (+216).
>>> The Sox' 88 wins are their most ever through 125 games (previous: 86 in 1912).
>>> At 88-37, the Red Sox would need to go 18-19 (.486) or better in their final 37 games to break the franchise's single-season wins record of 105, which was set during Fenway Park's inaugural season (1912).
SERIES BUSINESS: The Red Sox are 10-0-3 in their last 13 series…According to Elias, it had been 46 years since the Sox went unbeaten in 13 consecutive series (10-0-6 in August/September, 1972).
>>> BOS is 12-1 in its last 13 series openers (6-0 in last 6).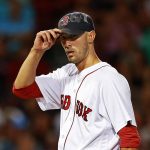 FOR THE 300TH TIME: Rick Porcello is making his 300th career start tonight and is only 29 years old…The most recent pitchers to make 300 starts before turning 30 years old were Félix Hernández, CC Sabathia, Fernando Valenzuela, Greg Maddux, Dwight Gooden, and Dennis Eckersley.
>>> Porcello is 1 of only 9 pitchers in the Modern Era to make 25+ starts in each of his first 10 big league seasons.
QUALITY COMPETITION: 33 of the Red Sox' final 55 games (beginning 7/30) will be played against teams that entered today with a winning record…Of their 37 remaining games, 13 will be played against teams currently in 1st place (CLE-7, HOU-3, ATL-3), with another 6 scheduled against the Yankees, who own MLB's 2nd-best record.
PITCHING IN: In their last 8 games, Red Sox pitchers have a 2.28 ERA and a .185 opponent AVG (71.0 IP, 47 H, 18 ER).
>>> In 40 games since 7/2, the Red Sox own the AL's lowest starting pitcher ERA (2.91; 72 ER/222.2 IP).
>>> Overall, the Red Sox own MLB's 2nd-lowest ERA (3.46), the franchise's 2nd-lowest mark through 125 games in the Live Ball Era (3.33 in 1943).