Connecticut's favorite rock-and-roll brothers are at it again, this time with a gritty rock tune that will wedge itself right between your ears and never leave.
It's hard to believe these talented musicians haven't hit mainstream yet, but it's only a matter of time before that happens. Between the slickly-timed piano and bass harmonies, mixed with the clever lyrics and a groovy tempo listeners can fully sink into, the Sons of Levin are a band to watch.
The band's flexible lineup is centered around the literal Levin(sons) Dylan and Connor Levinson – a dynamic duo of brothers with musicianship and creativity for days. You might recognize them from their First Night Boston set this past New Year's Eve. I had the pleasure of sitting in on their studio gig last summer, but in the absence of in-person concerts right now, I was glad to get one of the first listens of this studio-mastered jam-packed single.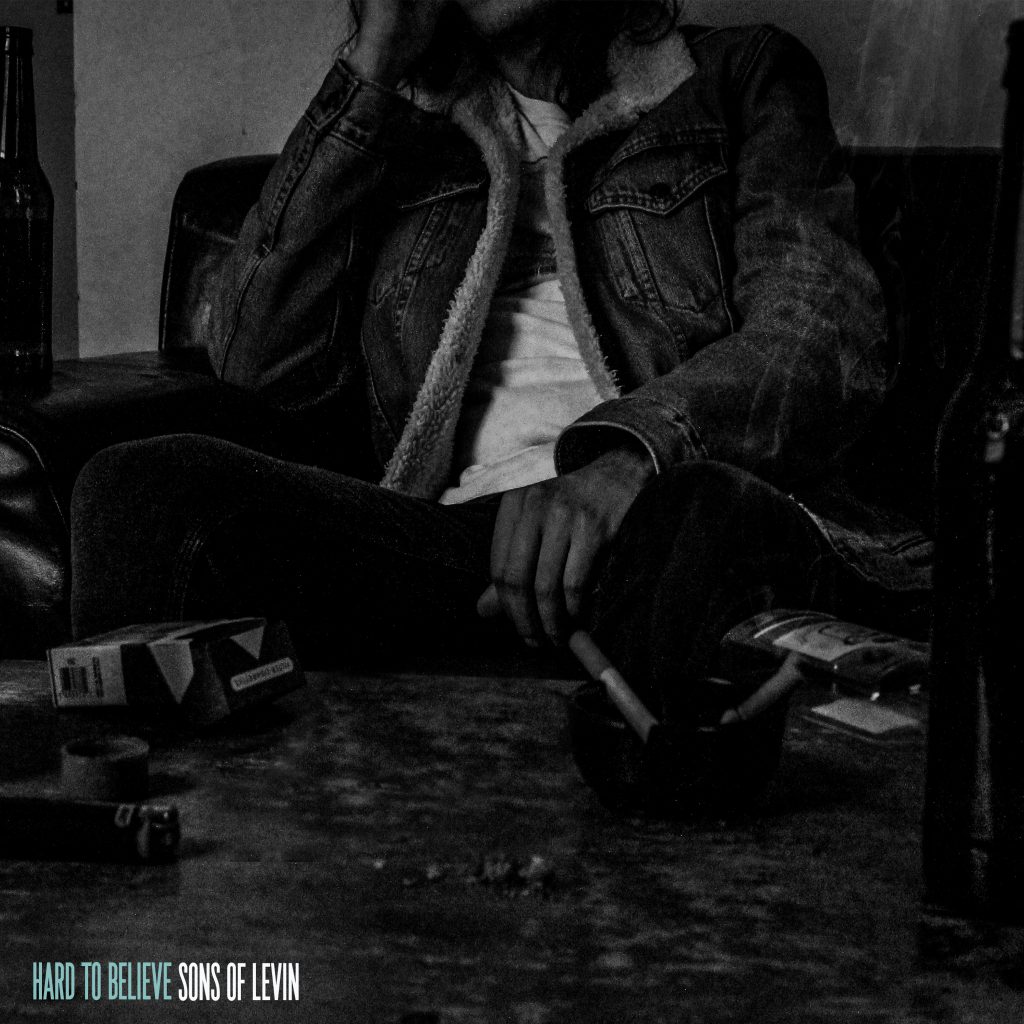 Sonically, this song chugs along with a very even blues-y chord progression, punctuated by tension-producing bass notes a fifth away in the pre-choruses (for any fellow theory geeks out there). This effect makes the song feel like it's on the edge of a precipice – a love story unfulfilled, or a moment with calculated confusion and longing.
Lyrically, it's hinting at a relationship with mixed signals and personal struggles: "All my friends saying that you're no good I better break free / but in my head you really are everything I wanted you to be / yesterday everything was fine / but now you're not calling me back and I'm losing my mind". This is a pretty common issue, and I appreciated the way this song was written with such pithy and concise lyrics which amplify these common issues that often crop up all too often in the dating world.
In the words of frontman Dylan, he explained a bit about what this particular song is about:
"Do you ever feel like a low-down no-good insecure mess? We wrote this song to try to capture that feel. Someone who tells themselves they really couldn't care less about where life has led them. Someone who has resigned themselves to the simple phrase "Sometimes, it's hard to believe". The lyrics are simple and to the point, like the drunkard who takes center stage in this story. And the music is focused on a guitar line that breathes heaviness into the thoughtless nature of the narrator."

Dylan Levinson, on the inspiration behind "Hard to Believe"
As a listener, it's easy to notice the way the guitar riffs tear in and out of the vocal melody, bringing an added level of desperation and struggle. My favorite example of this would probably be at the outro of the song, where the higher guitar notes harmonize with the vocals and bring an added elevation to the instrumentation of the song. These musical themes come to fruition in the brief but effective guitar solo, where Connor Levinson provides short, bright, and powerful phrasing whining and grinding against the already-established sonic themes.
This song builds and rolls on itself in subtle but really intriguing ways that would easily be at home on the playlist of any classic rock or blues lover. Give it a spin – you won't be disappointed!
"Hard to Believe" is available on all streaming platforms now, and you can view their live music video HERE.
You can find Sons of Levin on Spotify HERE and jam out to all their other sick tunes as well.
Follow Sons of Levin on their socials: @sonsoflevin